There's something special about cooking outside… even a simple hamburger can be elevated to gourmet status when it's charred on the grill! But if you're the one in charge of doing the grilling — and lugging all the food, drinks, utensils and condiments from the kitchen — it can be a bit of a chore.
You've probably dreamt of all the wonderful meals and amazing get-togethers you could have if you had a fully-equipped outdoor kitchen.
But designing an outdoor kitchen can feel overwhelming and complicated. You have to decide where to put it, what features you'd like to include and the materials you'd like to build it with. 
There are practical considerations too,  like gas lines, water lines and electrical hookups, as well as the aesthetic considerations of scale, color, and flow.
Before long your head is spinning, so you decide to wait until next year to build your dream kitchen… 
But before you put it off for another year, read this post. It'll give you a few things to consider to make planning your dream outdoor kitchen a breeze.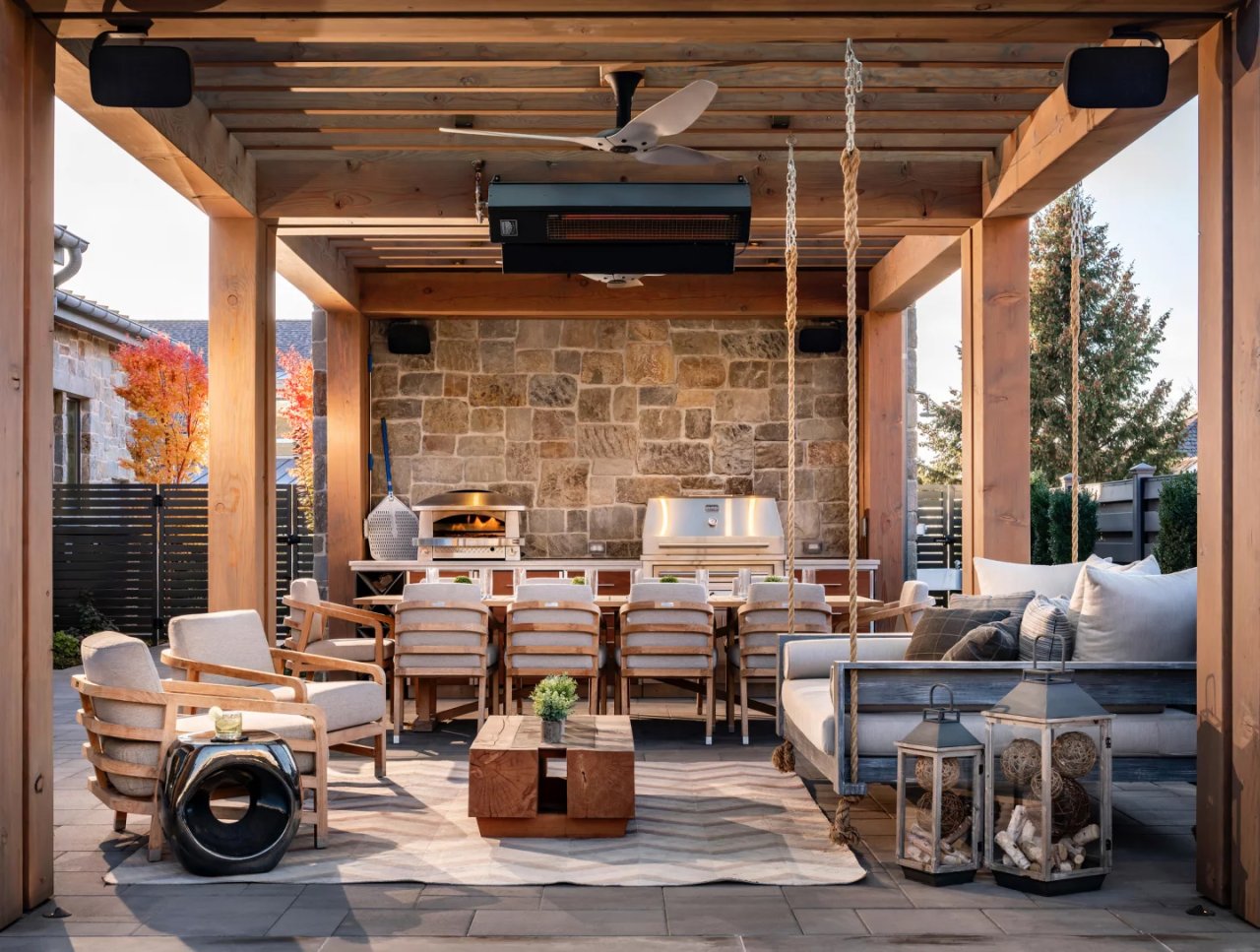 Where should you put your outdoor kitchen?
As a general rule, your outdoor kitchen should be as close to your home as possible, for a number of reasons:
How will you use your space?
Knowing your personal culinary style and hosting preferences will make it easier to choose the appliances and features you'll want to include in your outdoor kitchen. Here are a few questions to ask yourself:
Do you need space to create elaborate, multi-course meals? 

Will you be cooking outside often?

Will guests be entertained in a separate area, or encouraged to stay and chat with you while you cook?

What kind of food will you be preparing?

Will you be prepping food inside or outside?

Do you need a sheltered area so you can cook outside regardless of the weather?
Knowing how you intend to use your space will help you make thoughtful decisions.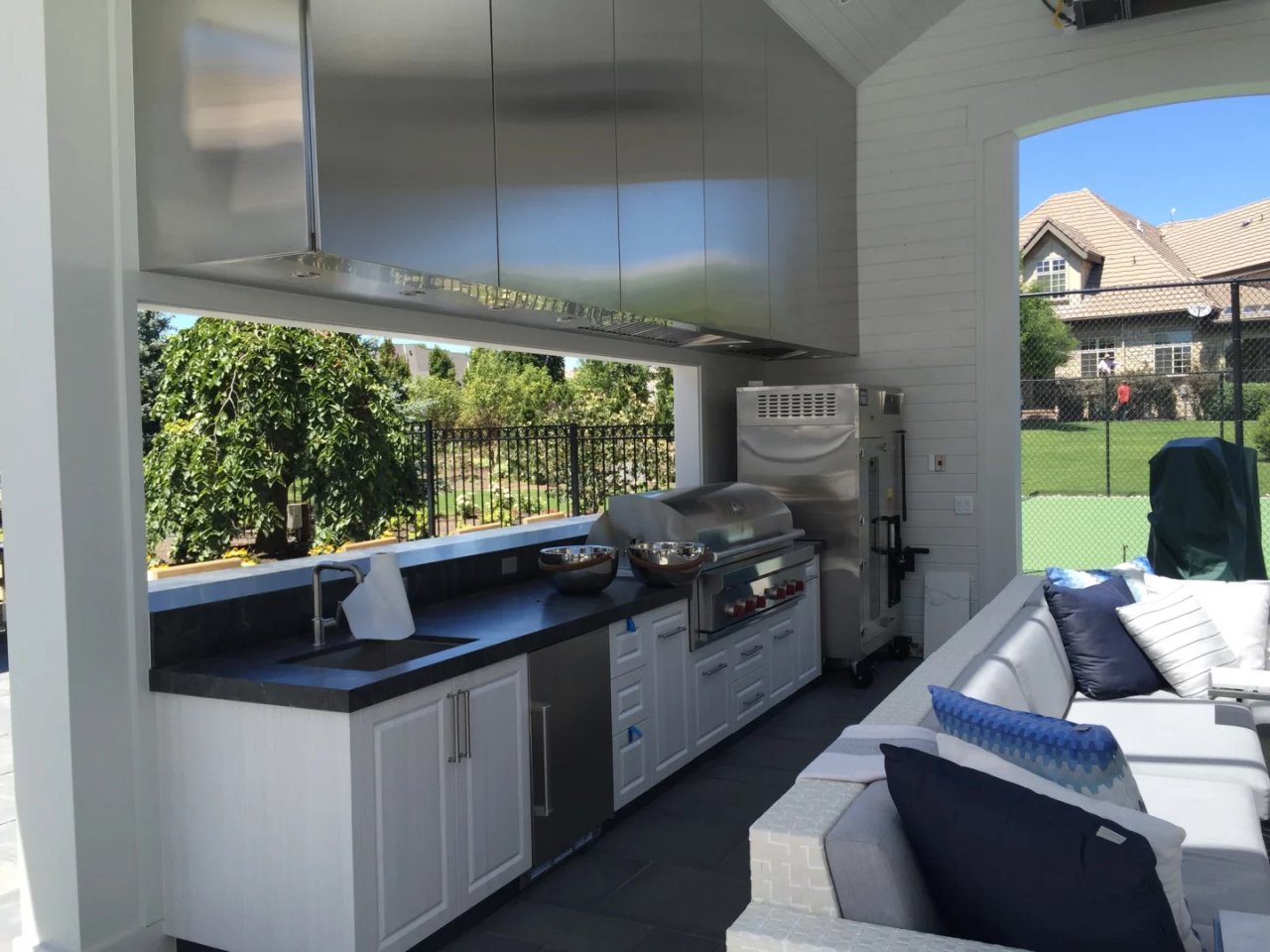 When planning your design start with the essentials
Grill or barbecue — Even the most basic outdoor kitchens have a barbecue or some kind of grill. There are many different types to choose from, in a variety of shapes and sizes. If you know your cooking style and needs, your decision will be easier. 

Kamado grill — A Kamado grill is a ceramic powerhouse that can cook bread, meats and vegetables all in one place. It uses lump charcoal to give you that traditional barbecue taste you just can't get with a gas grill.

Refrigerator— An outdoor fridge makes everything easier. Prepped food is right at your fingertips, and your guests won't have to fish through a slushy cooler to find a cold drink.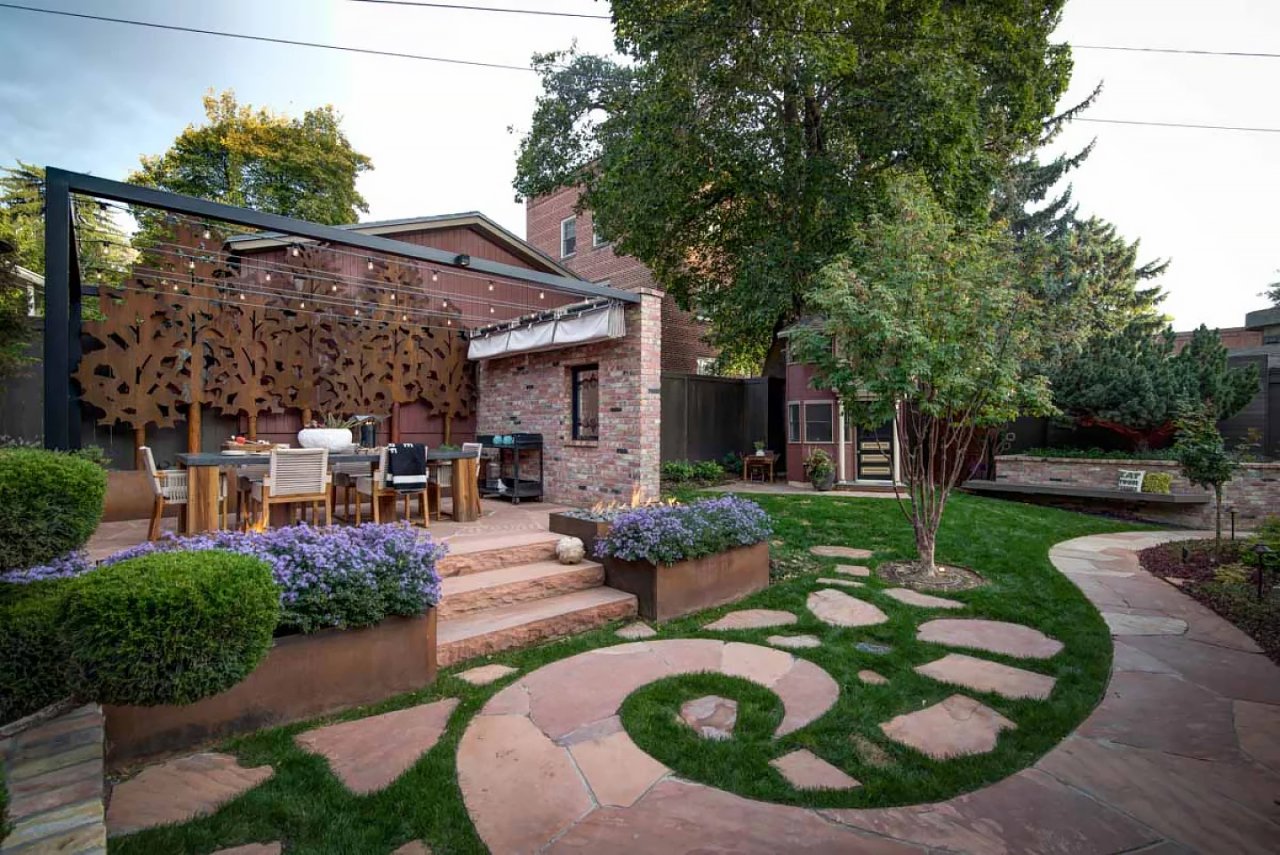 Up your game with some extra indulgences
Pizza ovens — Some would argue (myself included) that a pizza oven is an essential element in any outdoor kitchen. Who wouldn't want a delicious, stone-baked pizza that's ready in minutes? Pizza ovens are very versatile and can be used to make flatbreads, baked potatoes and a host of other things.

Warming stations — Warming stations help keep hot foods at their proper serving temperature. They come in either drawer or drop-in buffet style.
Smoker — If you're looking for a way to elevate your food and impress your guests, having a smoker is a game-changer. It gives meat a rich, smoky flavor and can also be used for a variety of other foods.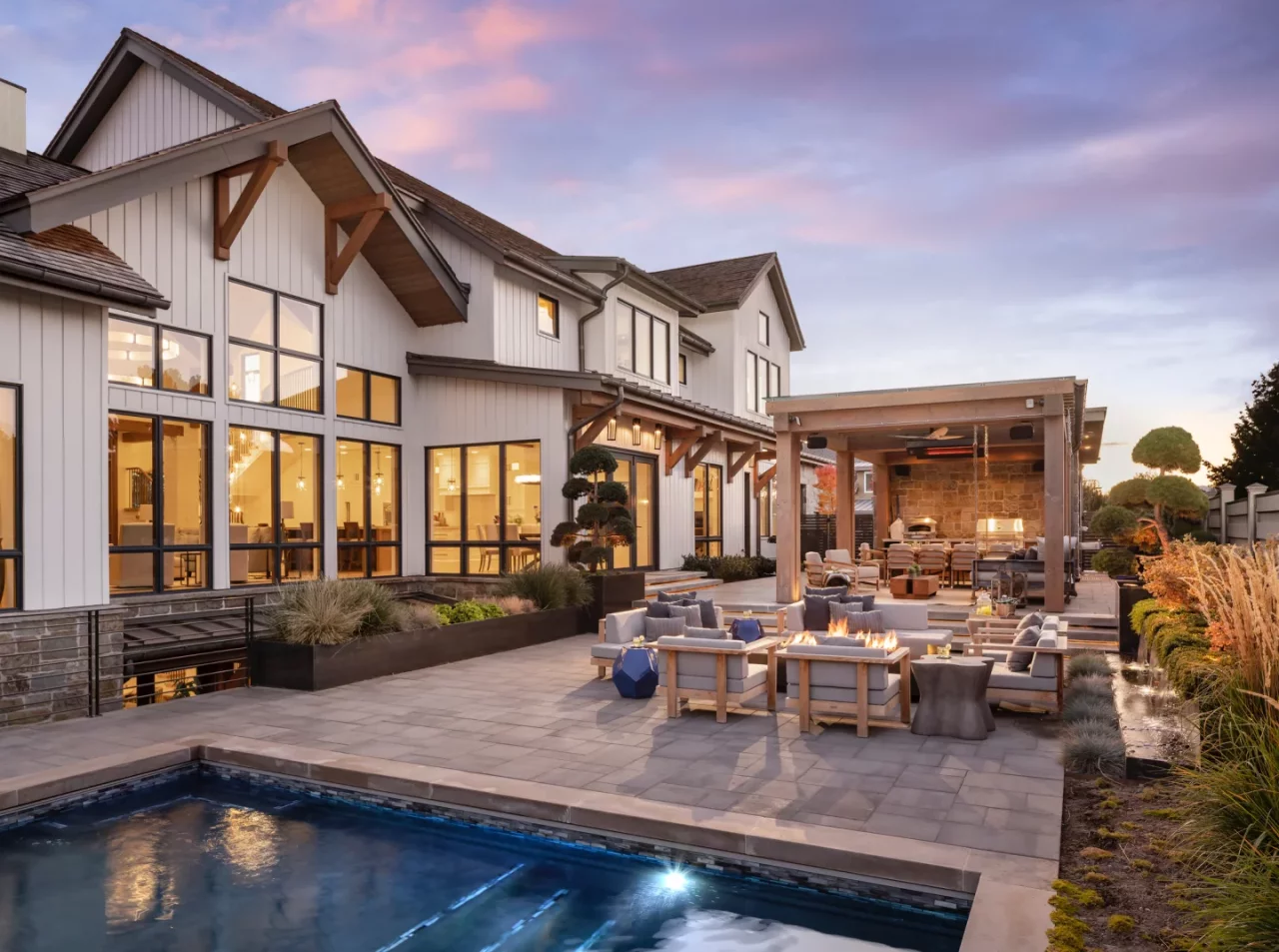 Don't forget the supporting players
It's fun to think about all the cool kitchen appliances and gadgets to get for your outdoor kitchen, but you have to consider the practical elements too.
Storage & cupboards — Will you need space to store utensils, dishes, pots and pans? How about cleaning supplies? Proper cupboards keep your kitchen neat and tidy and keep your supplies safe from inquisitive wildlife.

Electrical units, gas and water lines — Not too many people think about these little details when designing their outdoor kitchen. But it really is essential to consider how accessible they are and to incorporate them before the kitchen is installed. You'll need gas for your grill, water and a place to plug in your blender if you plan to make frozen margaritas!

Materials — Most outdoor kitchens are made from brick, concrete or natural stone because these materials are so durable, with stone being more contemporary and aesthetically pleasing. Other options include marine-grade aluminum and stainless steel. Do some research to see which materials resonate with you and suit the look and feel of your property. 
Shelter — Adding a pergola or a roofed structure over your kitchen will define the space and let you cook outside, rain or shine. If you add a fireplace or other heating source, you could also extend the barbeque season beyond summer into the fall (or even later).
Planning an outdoor kitchen is fun and exciting… and with careful planning, your outdoor kitchen will be a luxurious and sophisticated outdoor living space. But building an outdoor kitchen really isn't a DIY project… you're going to need some help unless you're a contractor with plenty of time on your hands!
Our property care clients have access to Sunline's dedicated enhancement crews, who complete smaller-scale projects — like outdoor kitchens — to enhance and compliment your existing landscape. Ask your account manager for details or contact us for more information.