The perfect backyard is a place where you can surround yourself with nature and live life to the fullest, doing the things you love to do while creating memories with the people who matter most — your family and friends.
Changing life circumstances and/or a shift in priorities may cause you to rethink the vision you originally had for your property — and the spa you didn't think you'd need is on your new wish list!
After listening to our clients, we've compiled a list of the top five most-requested landscape upgrades — which one(s) resonate with you?
1. Relax in a soothing spa
Nothing calms the mind or relaxes the body like soaking in a spa or hot tub… the bubbling jets seem to magically melt away the stresses of the day!
Whether you enjoy soaking alone with a chilled glass of Chardonnay or spending time with family and friends, a hot tub or spa is a luxurious and beneficial addition to your backyard retreat.
They bring your family closer together and give you a reason to invite your friends and neighbors over for a visit, expanding your social circle.

The buoyancy of the water reduces pressure on the joints and muscles to decrease pain and increase mobility.

The heat increases your heart rate, providing your heart muscle with a low-stress workout.

Increased endorphin levels can help regulate your mood (it's hard to be cranky in a hot tub!)

Regular hot tub use can increase the quality of your sleep so you wake up refreshed, invigorated and ready to tackle your day.
2. Cool off in the pool
A pool will give your backyard the look and feel of a high-end resort, giving you a place to socialize while escaping the summer heat. 
Pools come in all shapes, sizes and materials, so it's easy to get one that suits your home, landscape and personal taste.
Gunite (concrete) pools have clean, sleek lines that provide a contemporary look and feel to your outdoor space — and the only limit to the size, shape, or depth of your pool is your imagination!

Fiberglass pools are built off-site, so they're quick and easy to install — with minimal disruption to your property. But these pools aren't fully customizable, since you're limited by the shapes and sizes available from the manufacturer.

Infinity pools (also known as negative-edge or vanishing-edge pools) are designed with one or more of the pool walls built to be the same height as the water level, creating the illusion that there is no separation between the water and surrounding landscape. 

The knife-edge pool is similar to the infinity pool, but it has no visible edge. The water spills over the knife-edge for the ultimate sophistication.

Perimeter overflow pools allow water to flow over all four sides, so the water is level with the decking. 
And if you're looking to add a major element of fun to your pool, how about including a waterslide or waterfall? These little extras make your pool special and are something the whole family can enjoy!
3. Enjoy shade and shelter 
Whether it's to offer shade during the summer heat, keep the bugs at bay or a place to gather when it's cold and wet, adding an outdoor structure to your landscape can maximize the time you spend outdoors.
Pergolas, pavilions and arbors are classic, open-air structures that provide shade and protect you from the elements while adding definition to your outdoor living space.

Cabanas & pool houses are versatile and can make your pool area feel like a resort, serving as changing rooms, poolside bars and storage facilities for pool equipment.

Retractable shade & privacy screens provide protection and security without causing an obstruction — and keep the bugs from ruining an otherwise beautiful evening!

Gazebos & glasshouses offer even more protection from the elements and can even be an extension from the main house (like a Florida room).
These structures all serve their own purposes and add incredible function and beauty to your space — especially when you add custom lighting and electrical!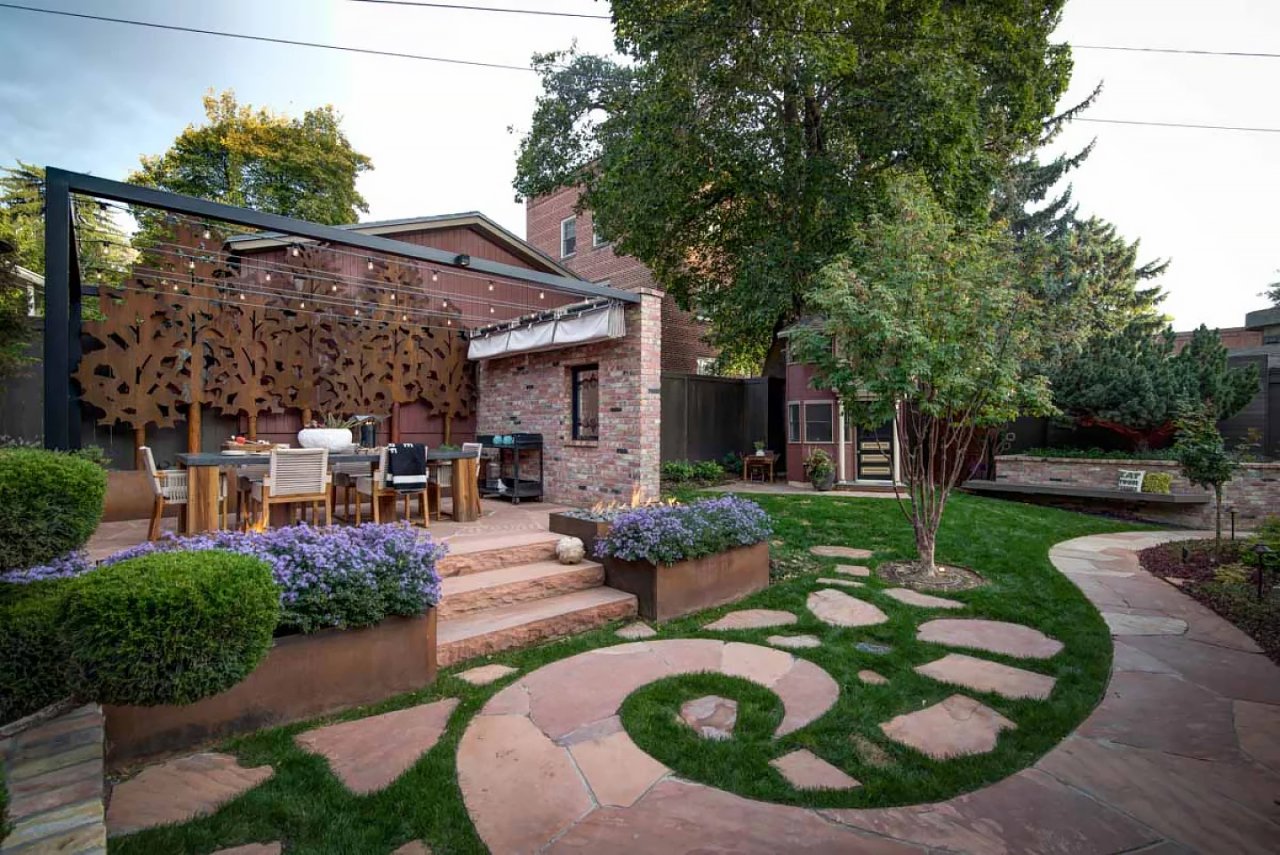 4. Add a new patio, path or walkway
Paths and walkways connect your outdoor living spaces, while patios provide visual interest and function. With a variety of materials to choose from, your outdoor areas can be built to match your home's architecture as well as your personal aesthetic and lifestyle.
5. Play outside in the fresh air
Imagine stepping outside into your yard to work on your short game, or challenging family and friends to a game of pickleball, tennis or other outdoor sport. Having a sports court or putting green on your property is a great way to exercise, stay fit and keep everyone entertained.
Putting greens & artificial turf

Tennis & pickleball courts

Basketball & volleyball courts

Exercise & lap pools

Playgrounds & swing sets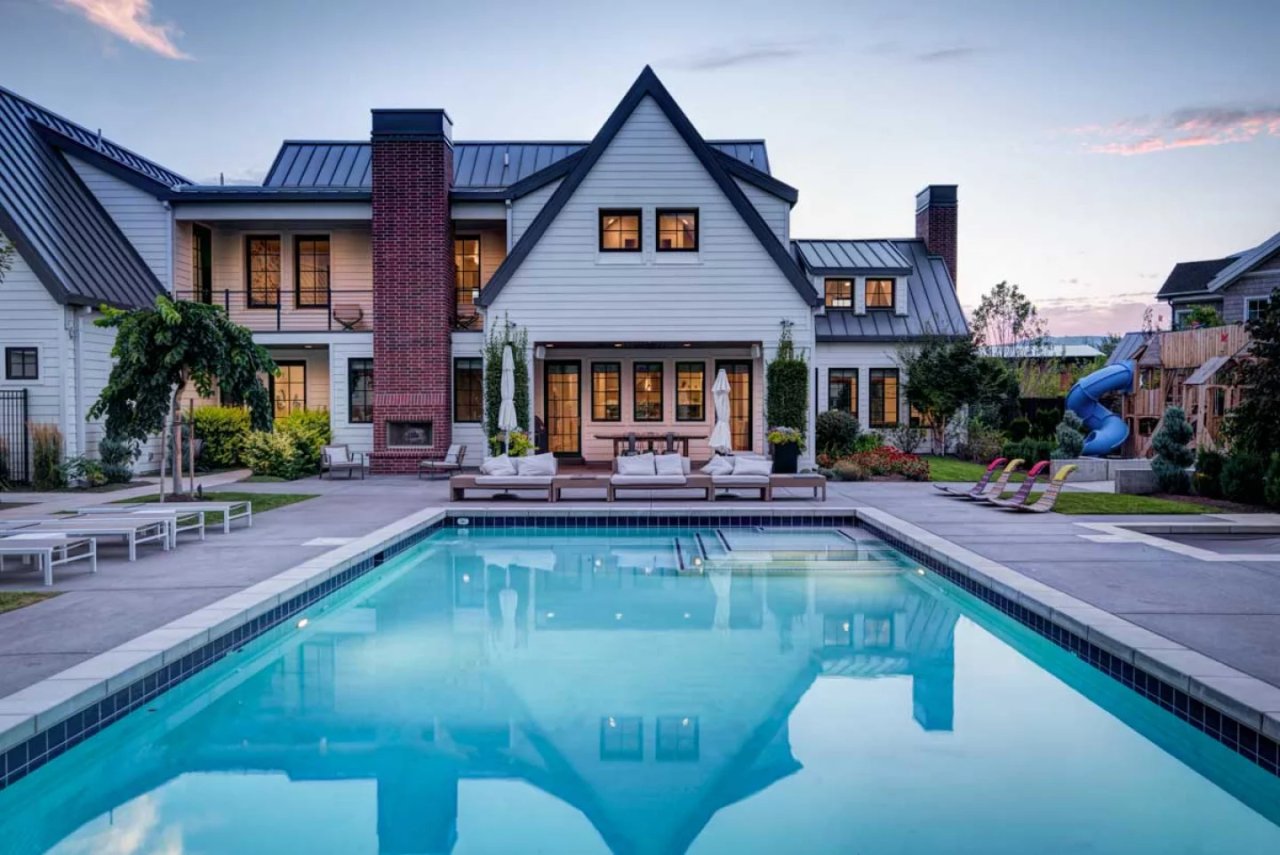 What's on your wish list?
To create a space that is truly unique and elevates your space, you need to push the boundaries of what's possible — turning a beautiful landscape into something extraordinary.
At Sunline, we take great care to listen, understand and appreciate your personality and values so we can design an outdoor space that gives you everything you need, and more.
Browse through our website and be inspired by the changes others have made to their landscapes. And when you're ready to change yours, we'll be here. Just book a consultation and we can get started!