Featured Project
Mountainside Refuge
Alpine, UT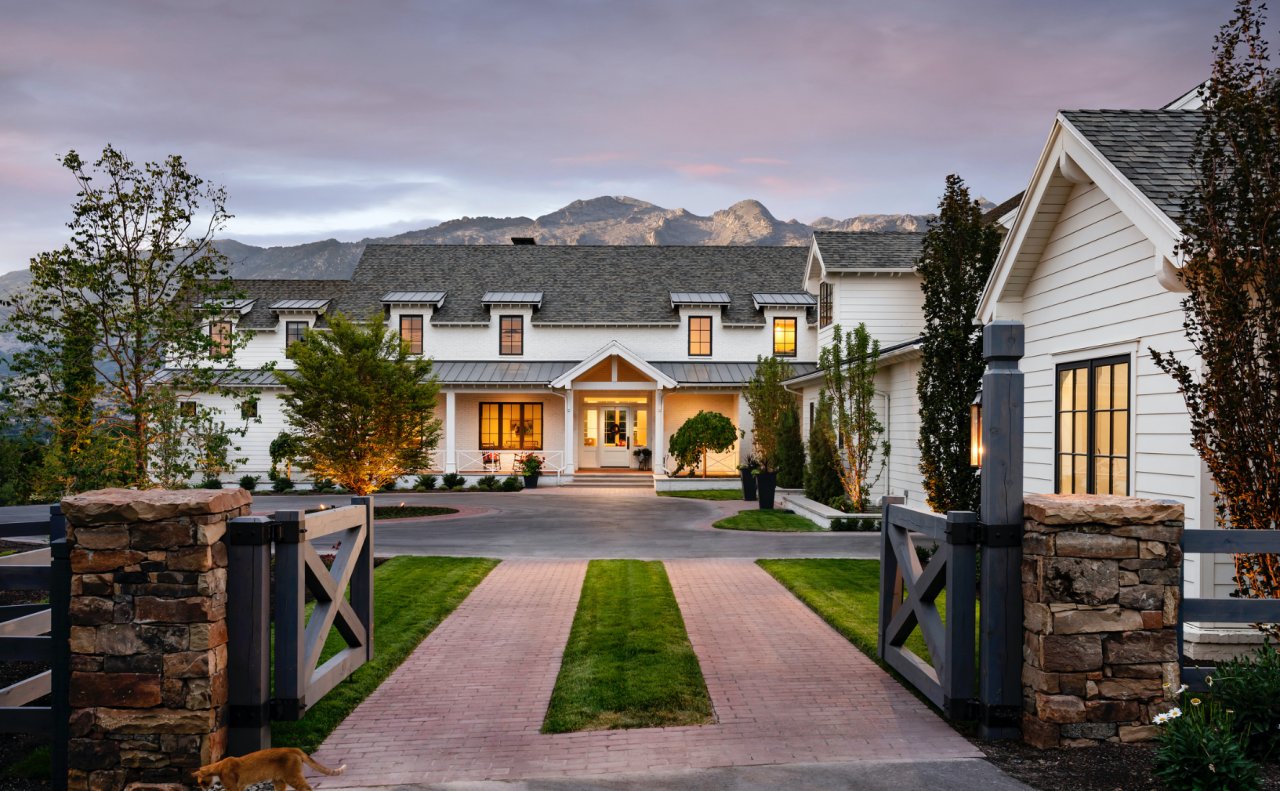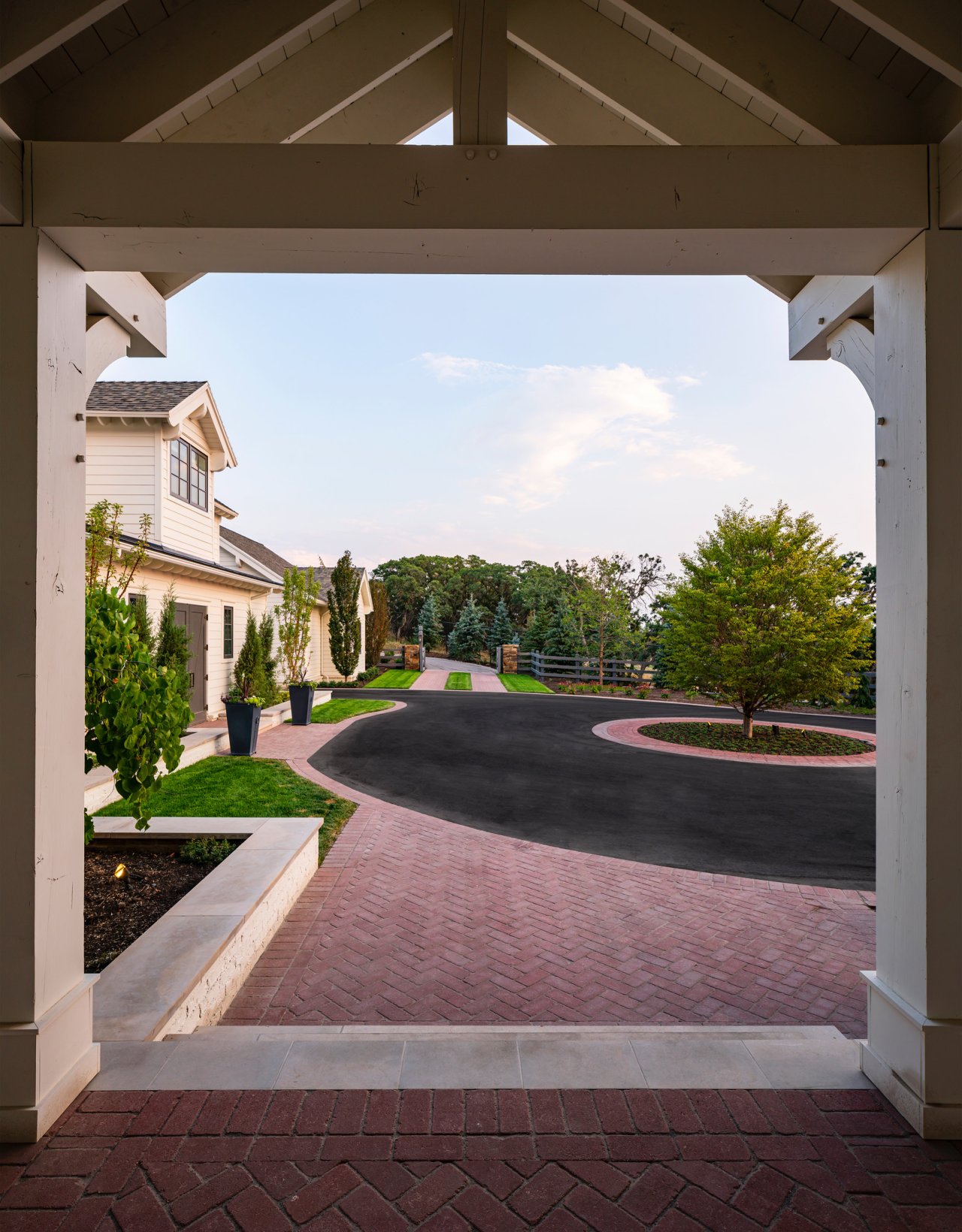 The Vision
Privacy and seclusion that the whole family can enjoy.
Our clients had a large family and a vision of entertaining them in a spectacular — and private — outdoor setting. The secluded lot, lack of neighbors and beautiful views truly define "retreat" in every sense of the word.
Merging the beauty of mountain and valley.
This exceptional, custom-built family home in Alpine is tucked away on a mountainside — with tremendous views of the valley below. Sunline was commissioned to design & construct a landscape to match the stunning setting.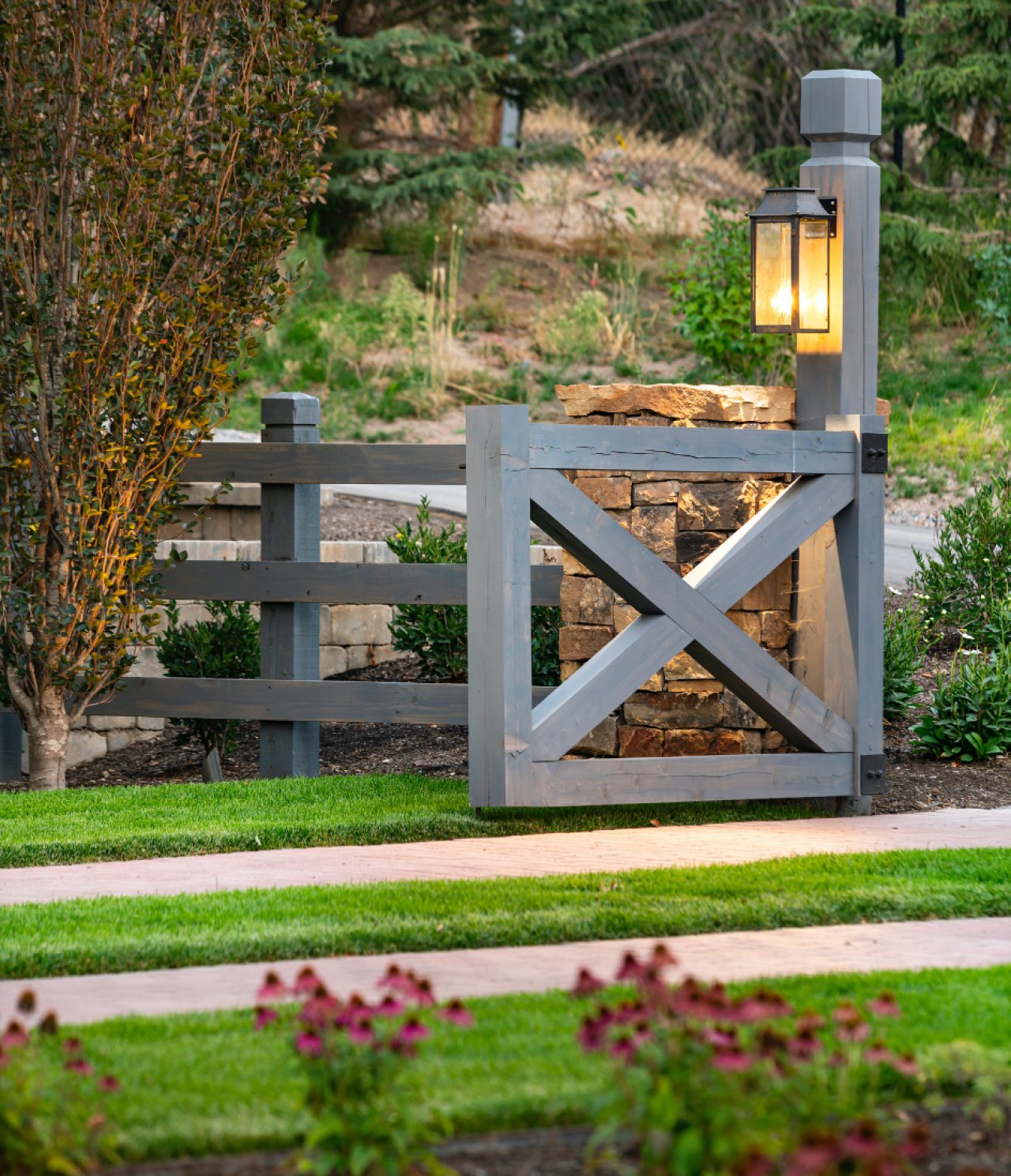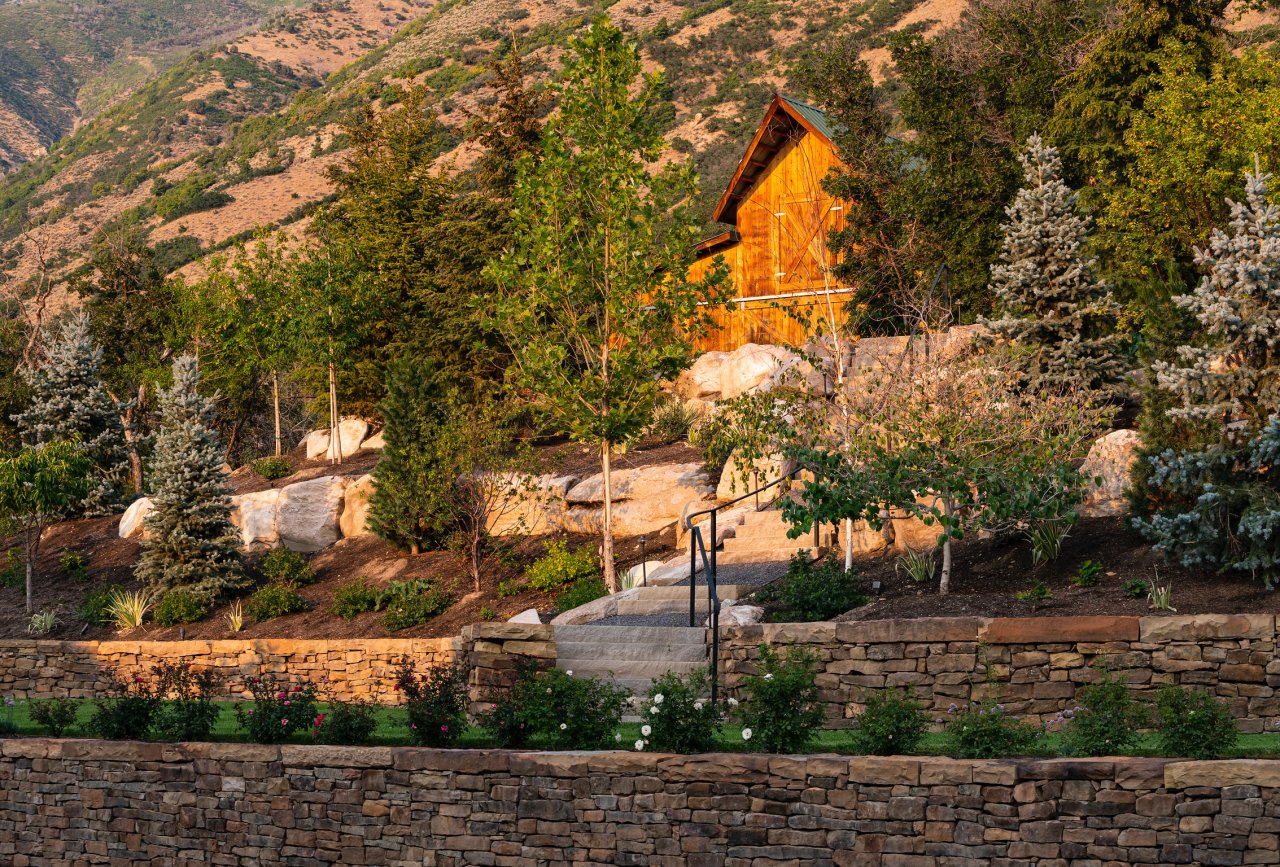 The Design
Indoor and outdoor spaces that complement each other.
Working with the family, the homebuilder and a group of designers meant a completely cohesive design from interior to exterior. The client was particular about using specific luxury materials, and Sunline provided samples of everything to ensure a final product that exceeded all expectations.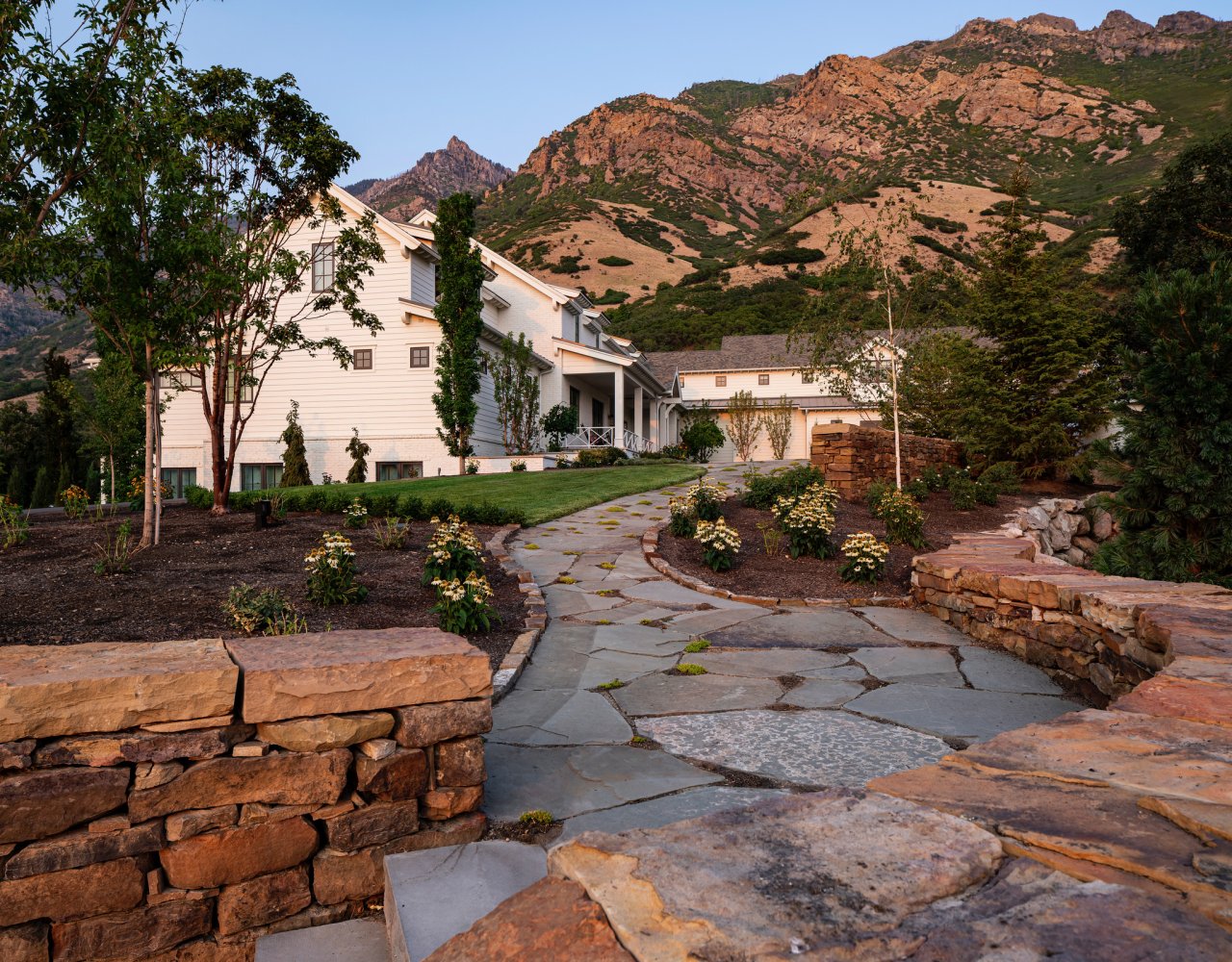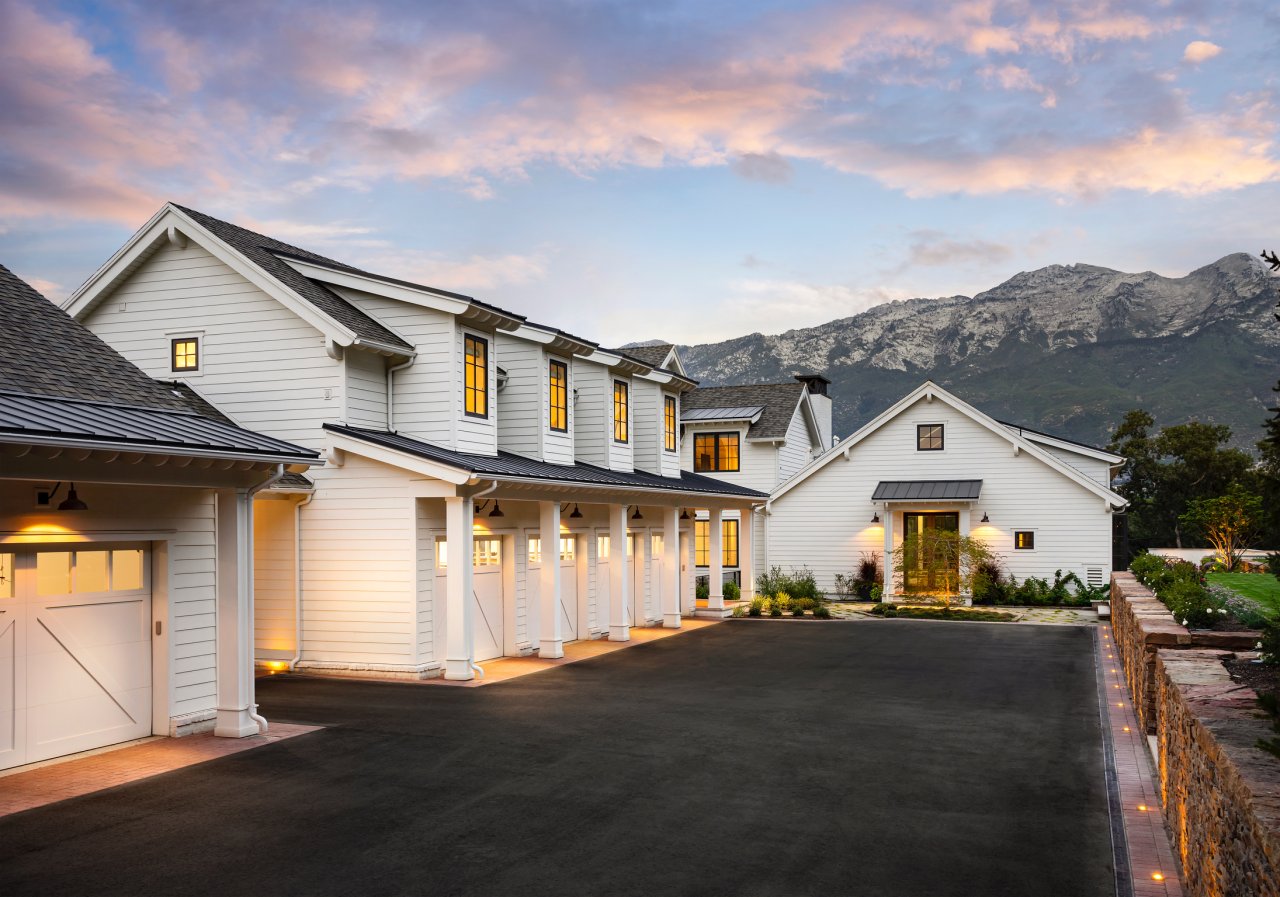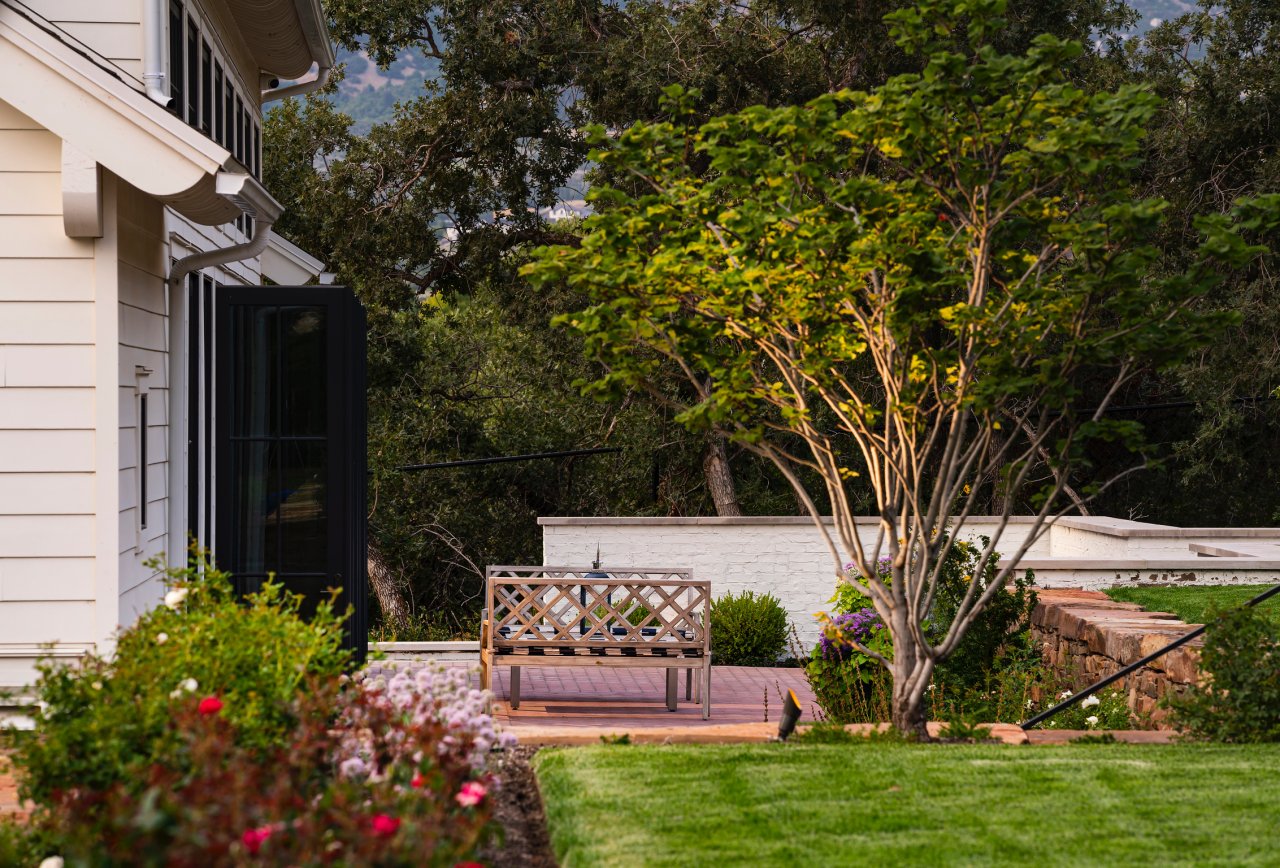 Key Design Features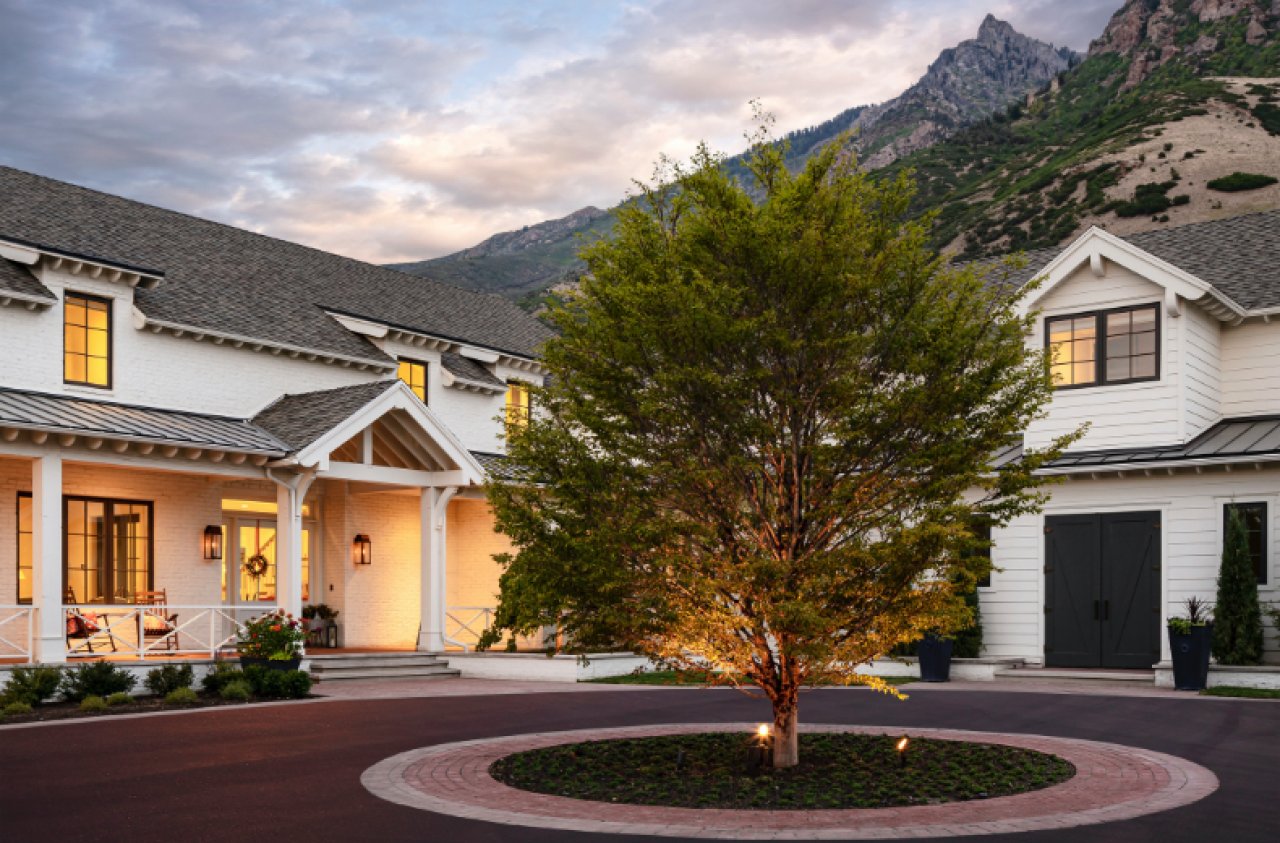 Roundabout entranceway.
Anchored by a mature, large-caliper tree specimen, multiple brick aprons frame a marvellously smooth asphalt driveway.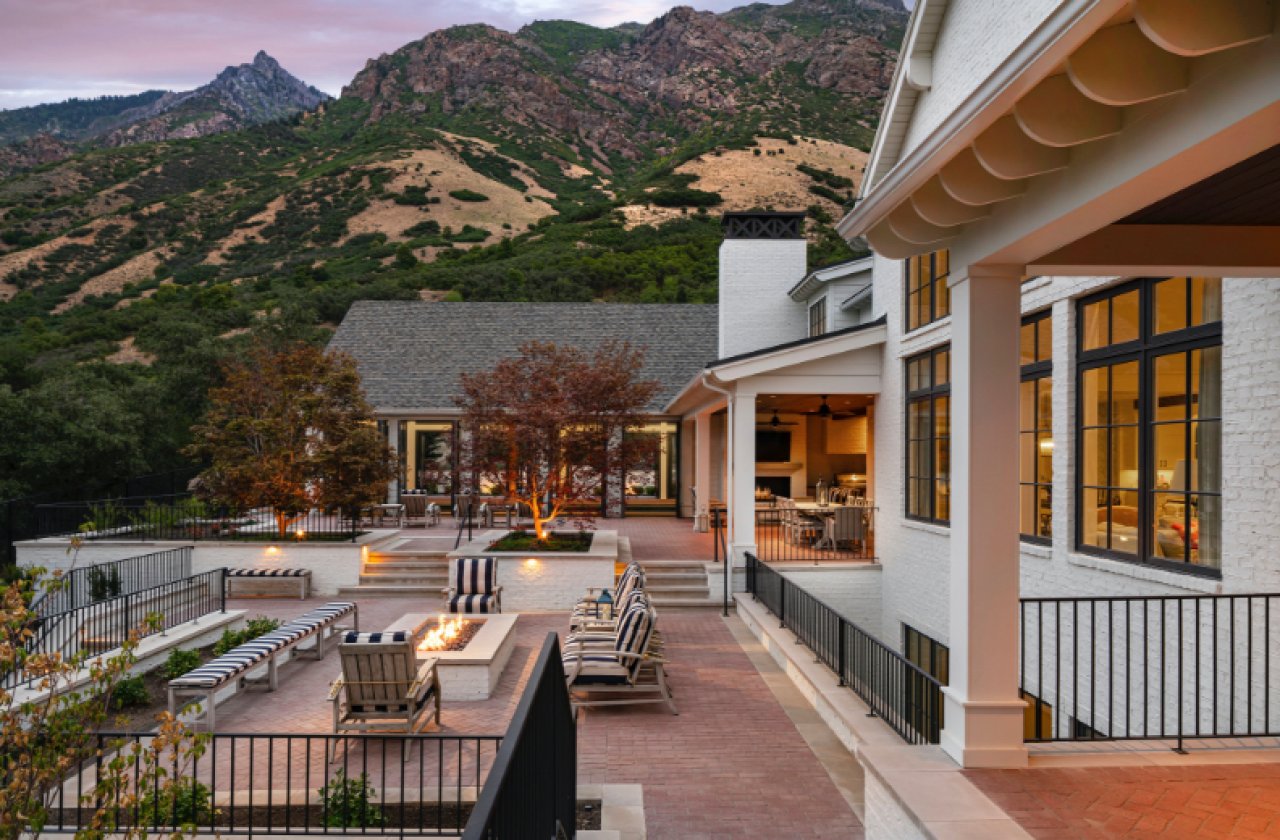 Extensive tiered patios.
Numerous patios are spaced throughout the backyard on three different levels, making entertaining large groups simple and breezy.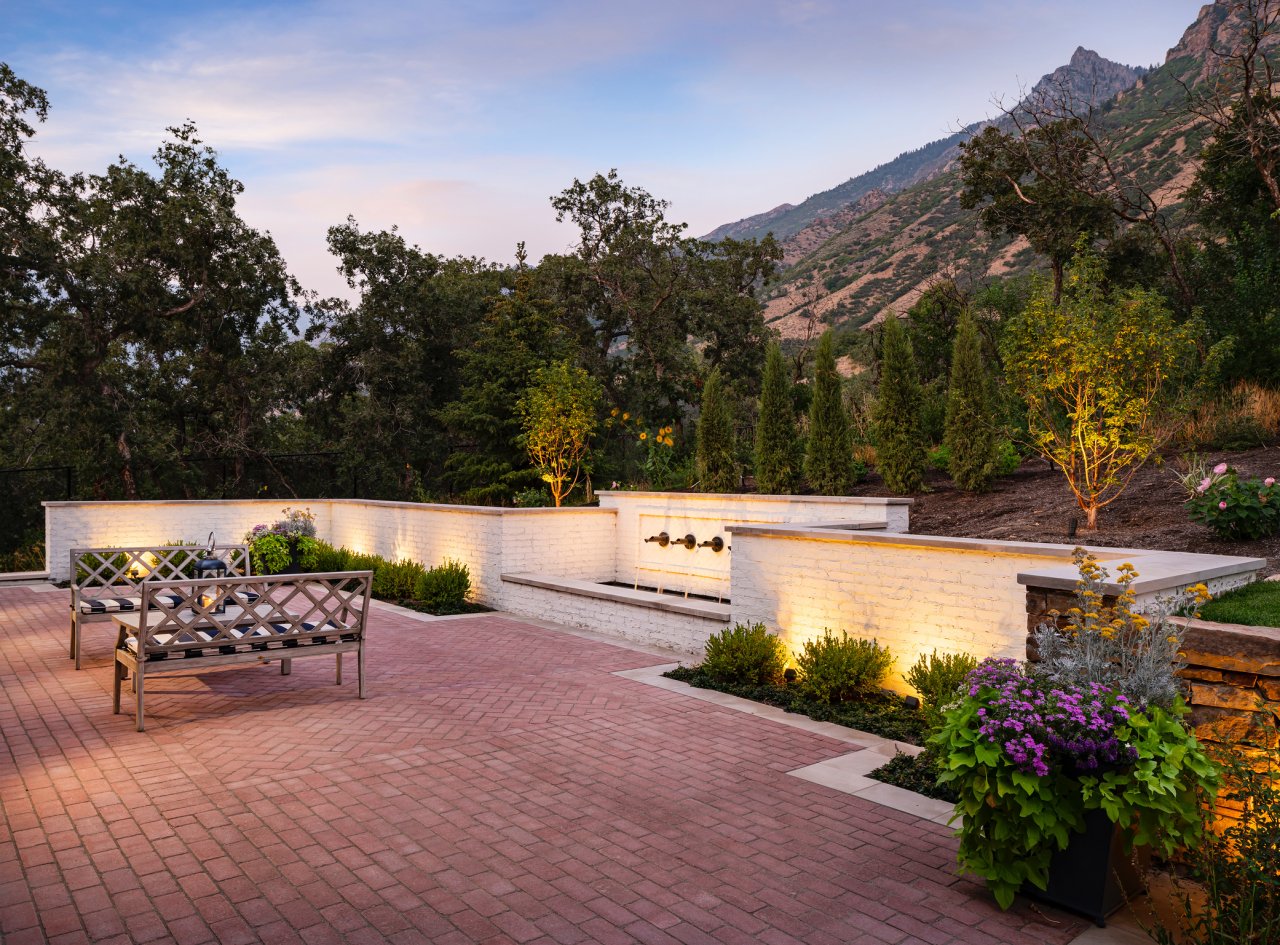 Custom masonry and brickwork.
A range of brick and natural stone retaining walls can be found throughout the property, contrasting the beautiful white of the home and the deeper red of the mountainside.
The Results
Walk through and feel the seclusion…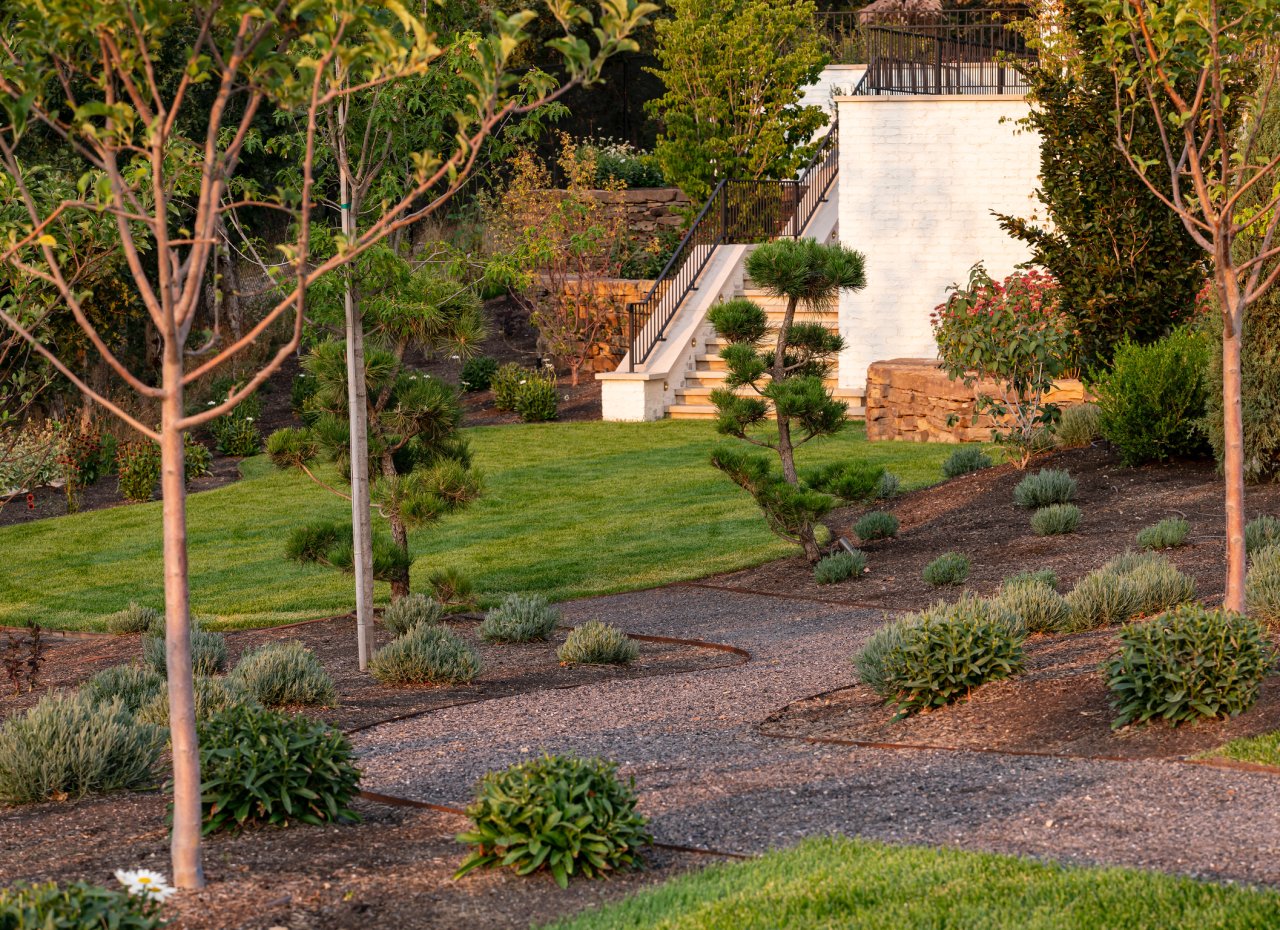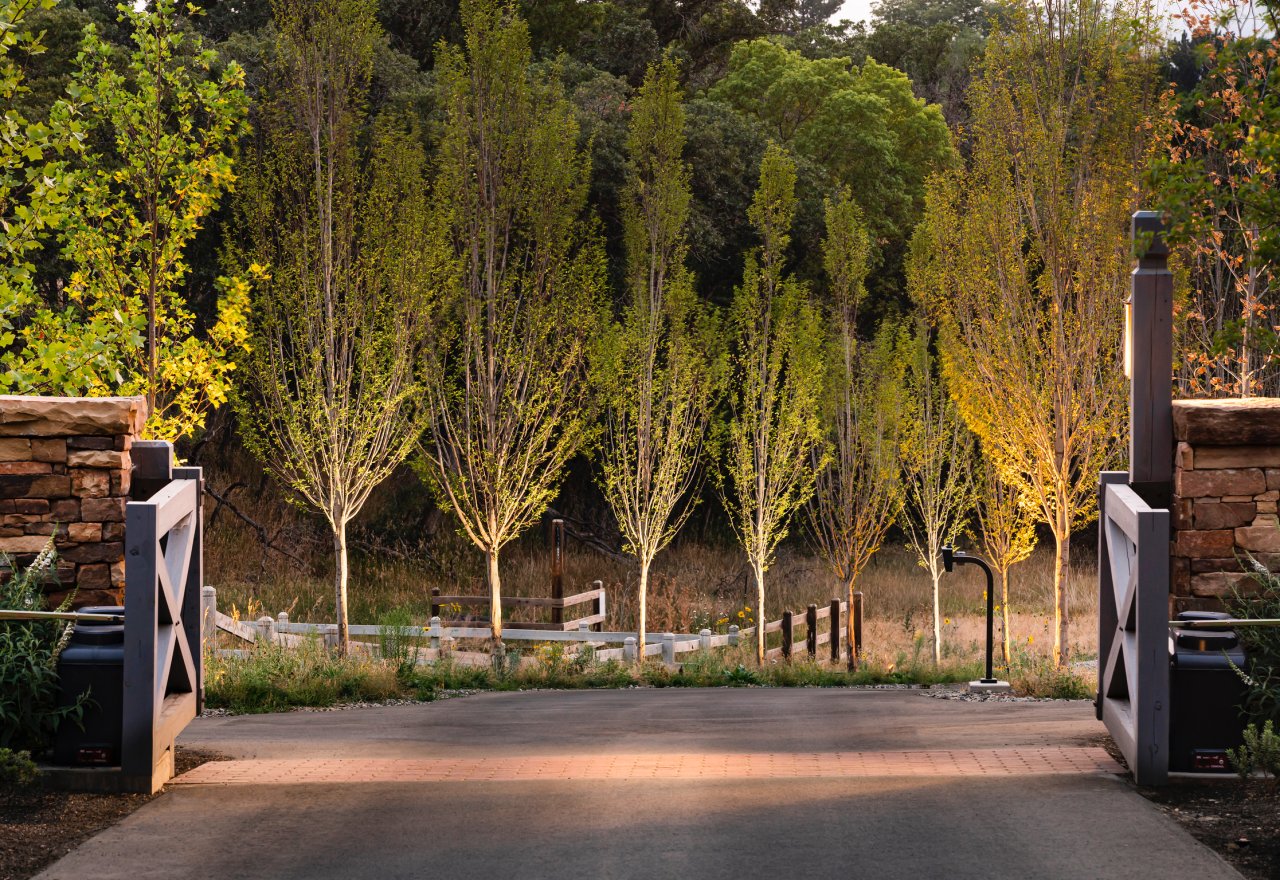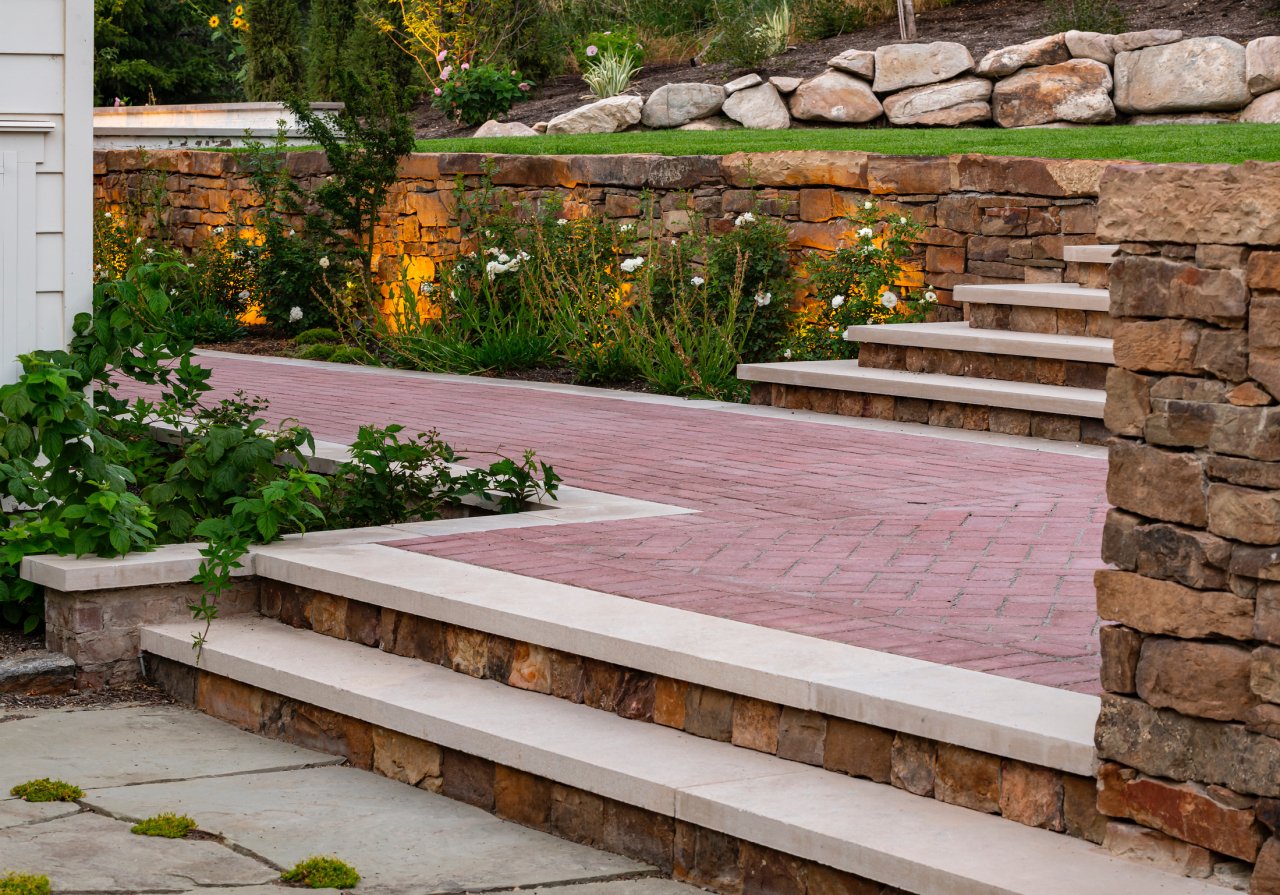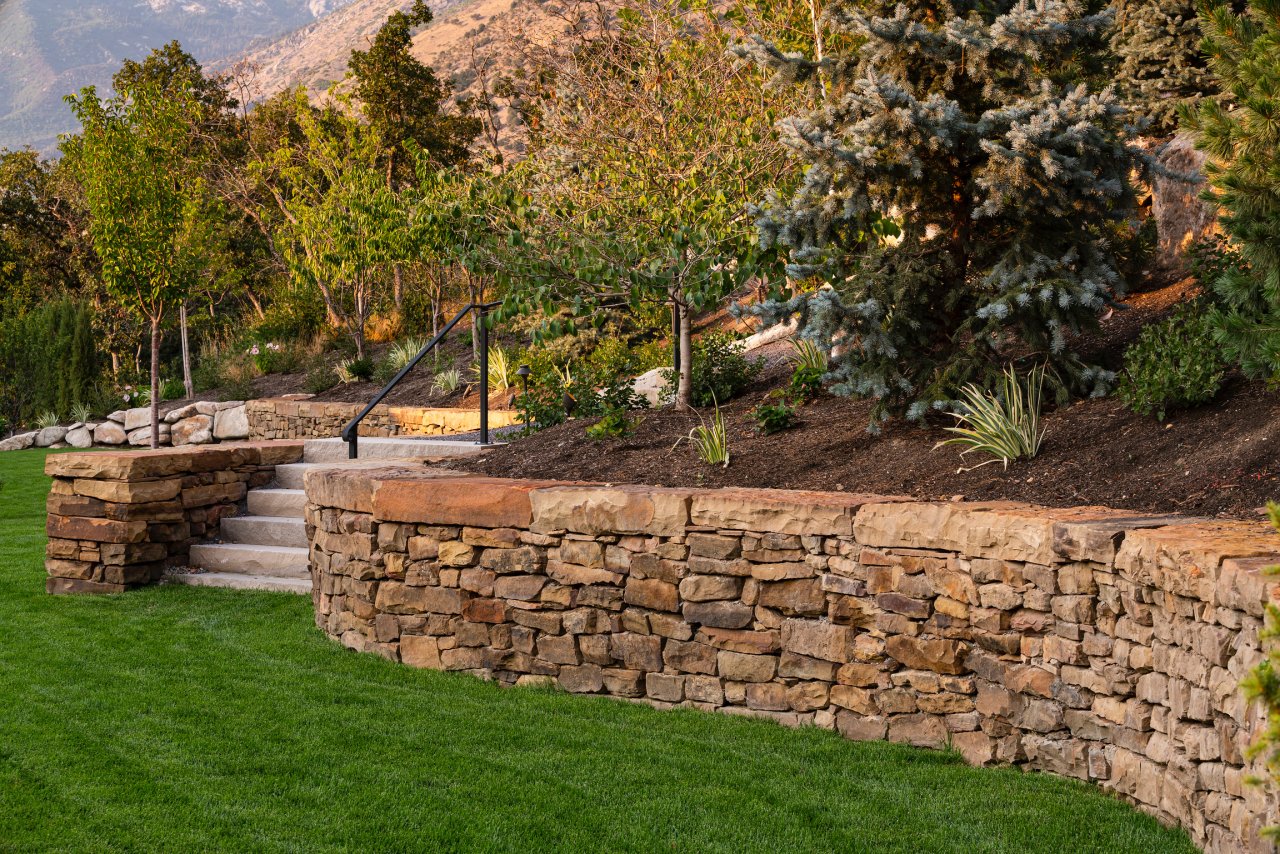 Book a consultation today.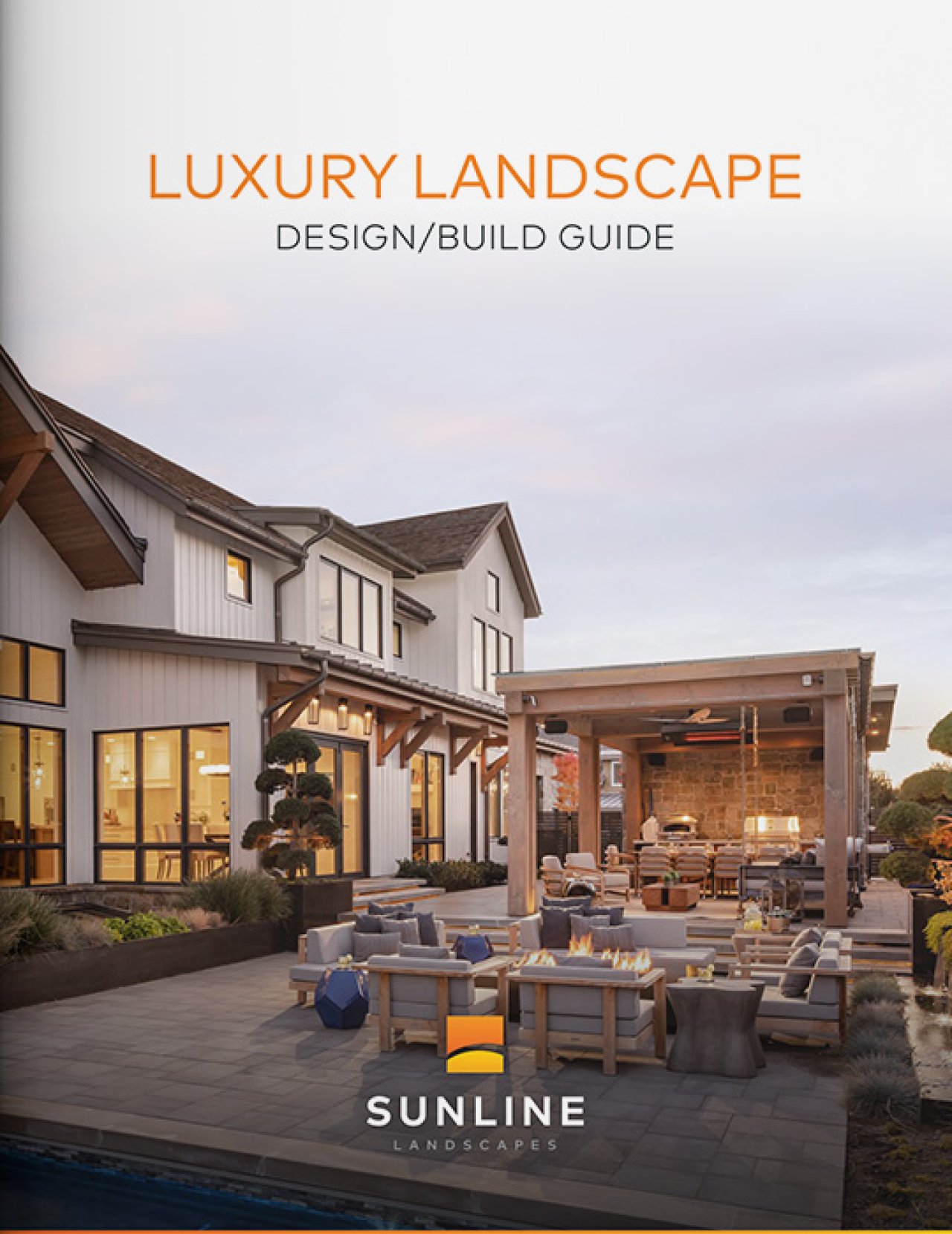 Ready to create the landscape of your dreams?
Download our free guide and discover everything you need to know before hiring a landscape company.