Featured Project
Shoreline Luxury
Saratoga Springs, UT
Old-world charm. Modern luxuries.
The character and charm of Europe and America's oldest cities meets the convenience of modern amenities at this wonderful Saratoga Springs custom home on the shores of Utah Lake.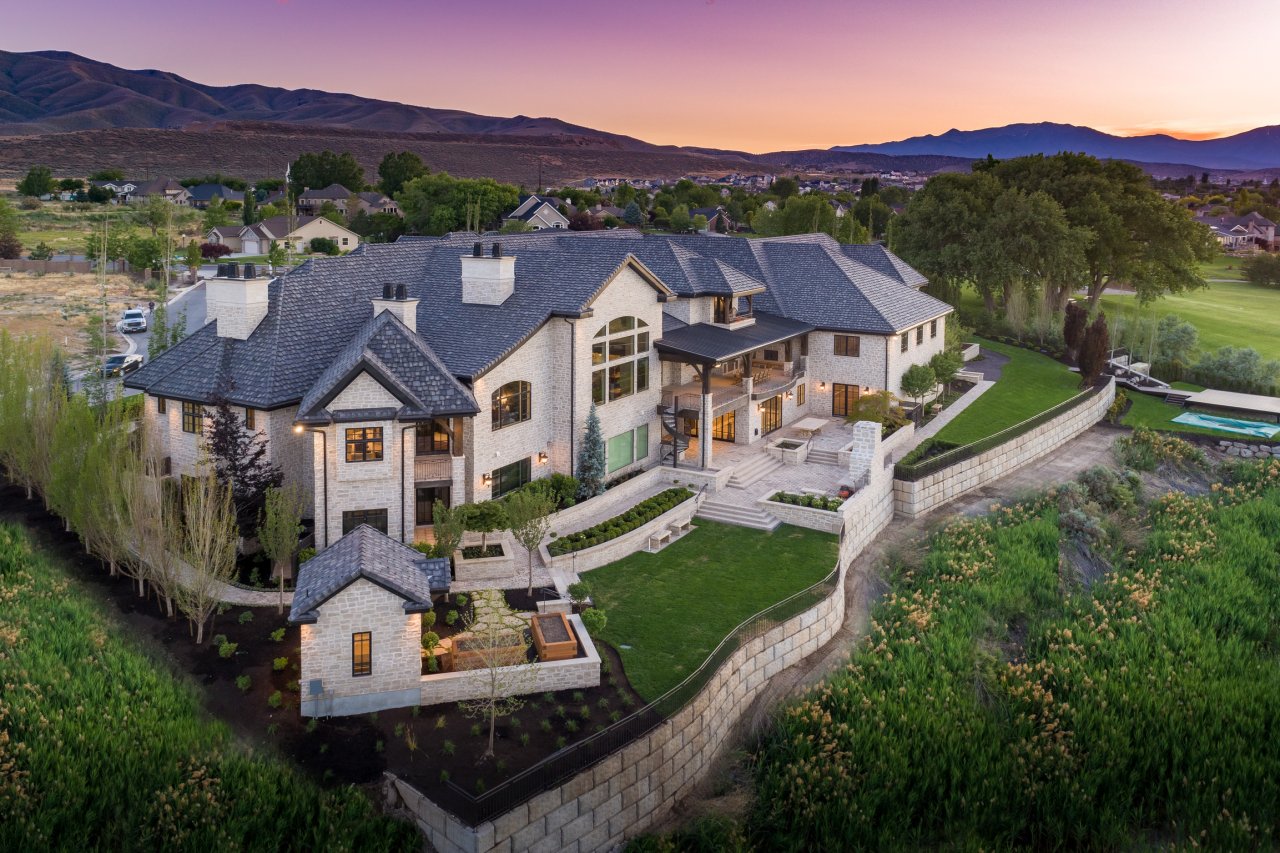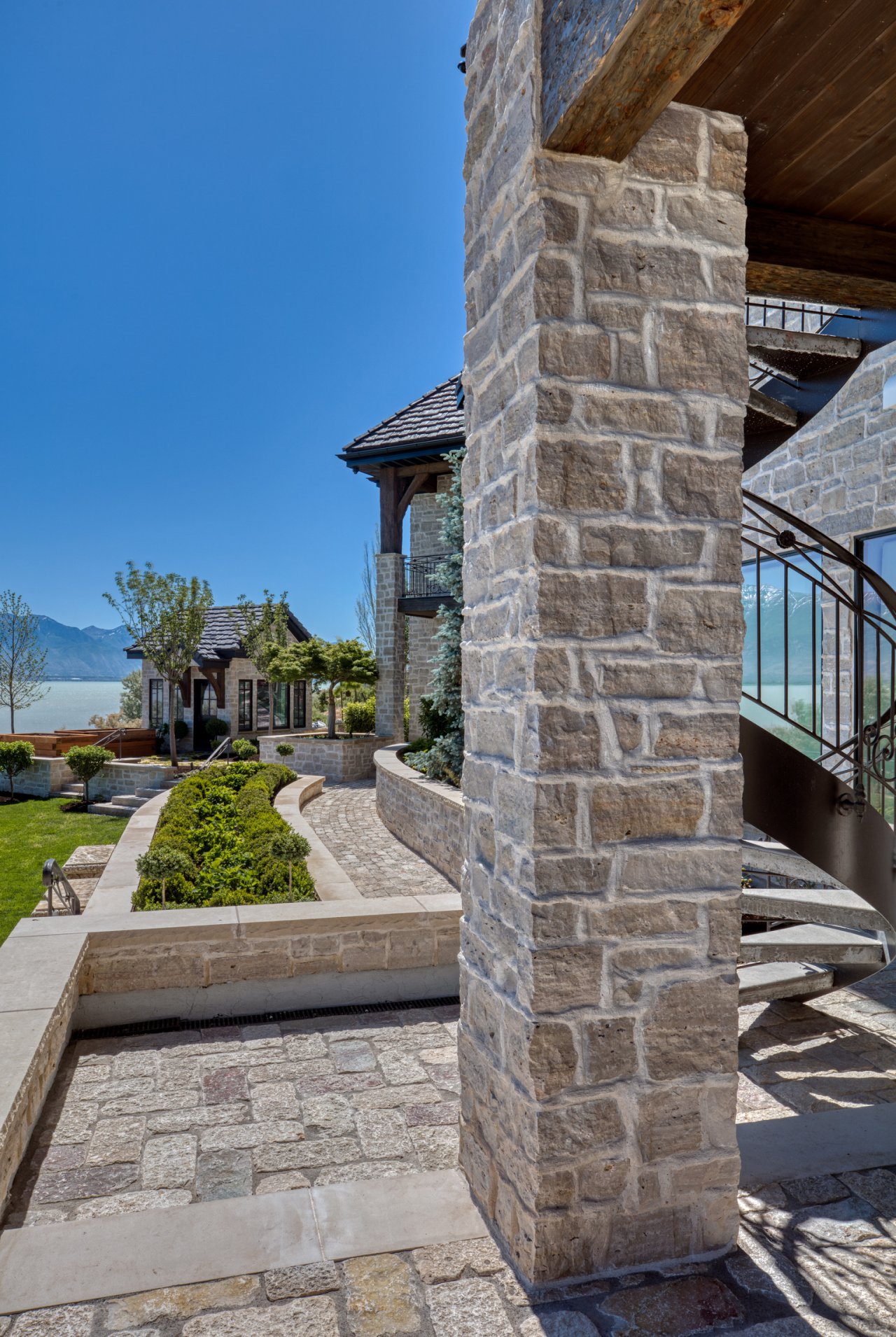 The Vision
Rustic and natural, just like the view.
Our client was in love with their lot and wanted their new home to suit its rustic setting. The vision was for a family-oriented outdoor space that capitalized on the lake's fabulous views and was suitable for entertaining groups both large and small.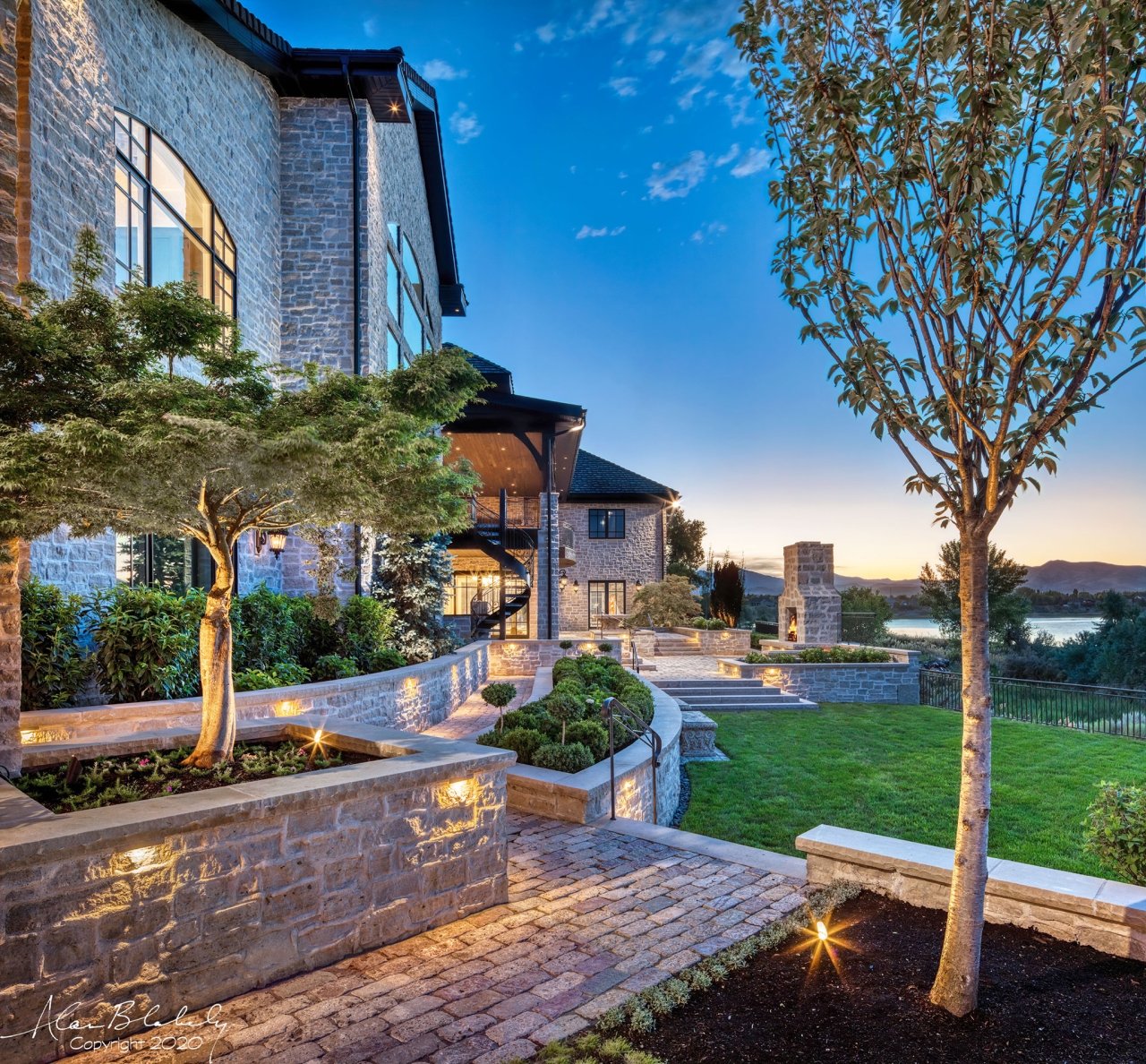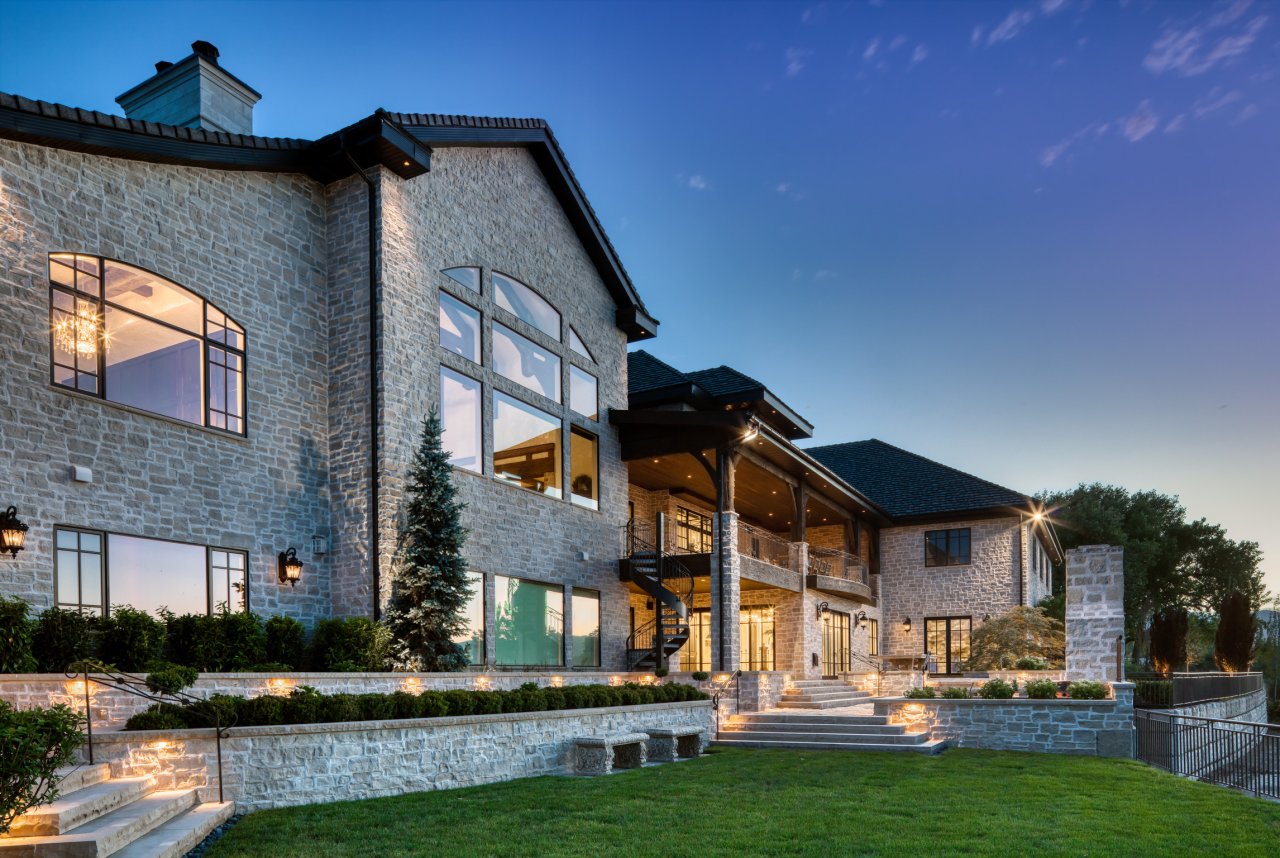 The Design
Designed to look like the finest antiques.
Inspired by the classic beauty of historic homes, a range of natural and artificial materials were imported to ensure that the landscape would look effortlessly mature when complete. Our client was able to fly out to visit our suppliers with us, handpicking their plant materials and trees.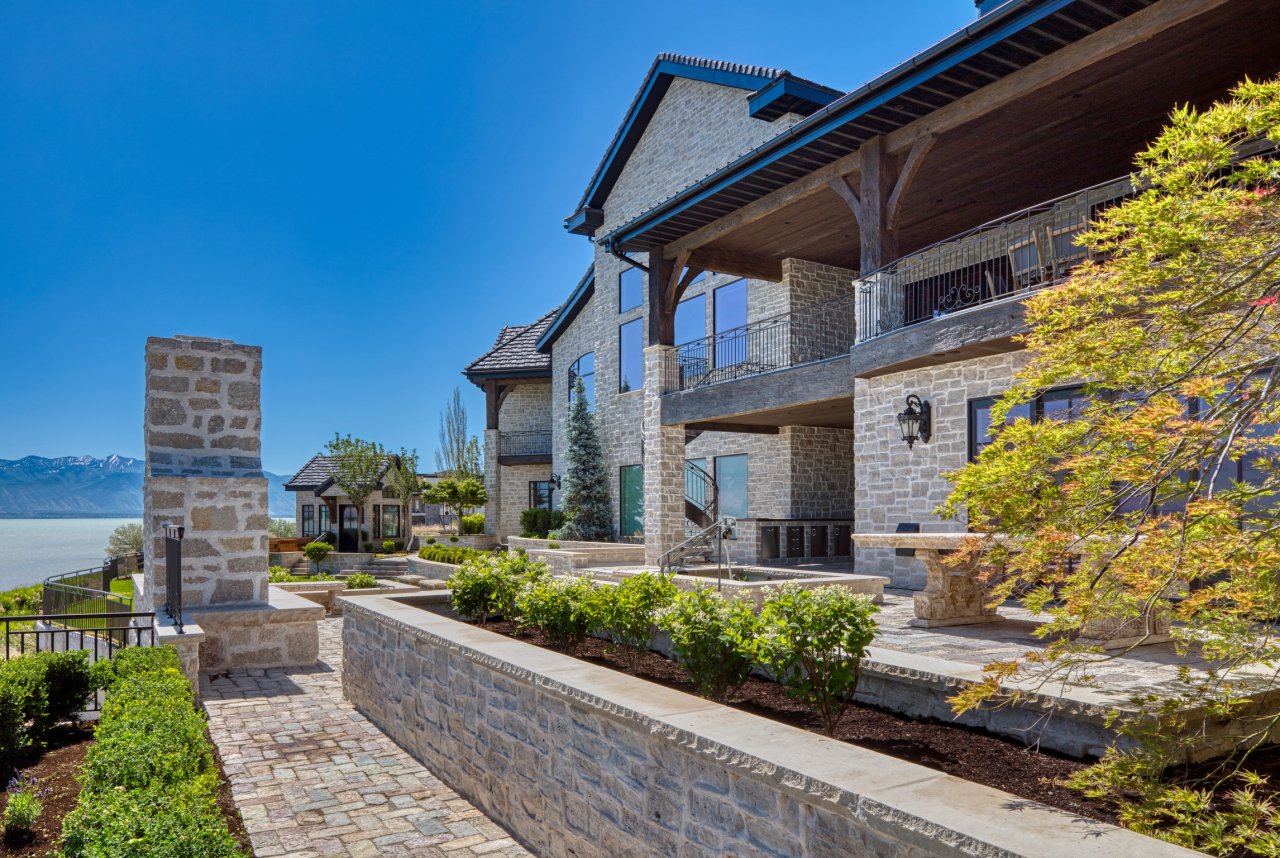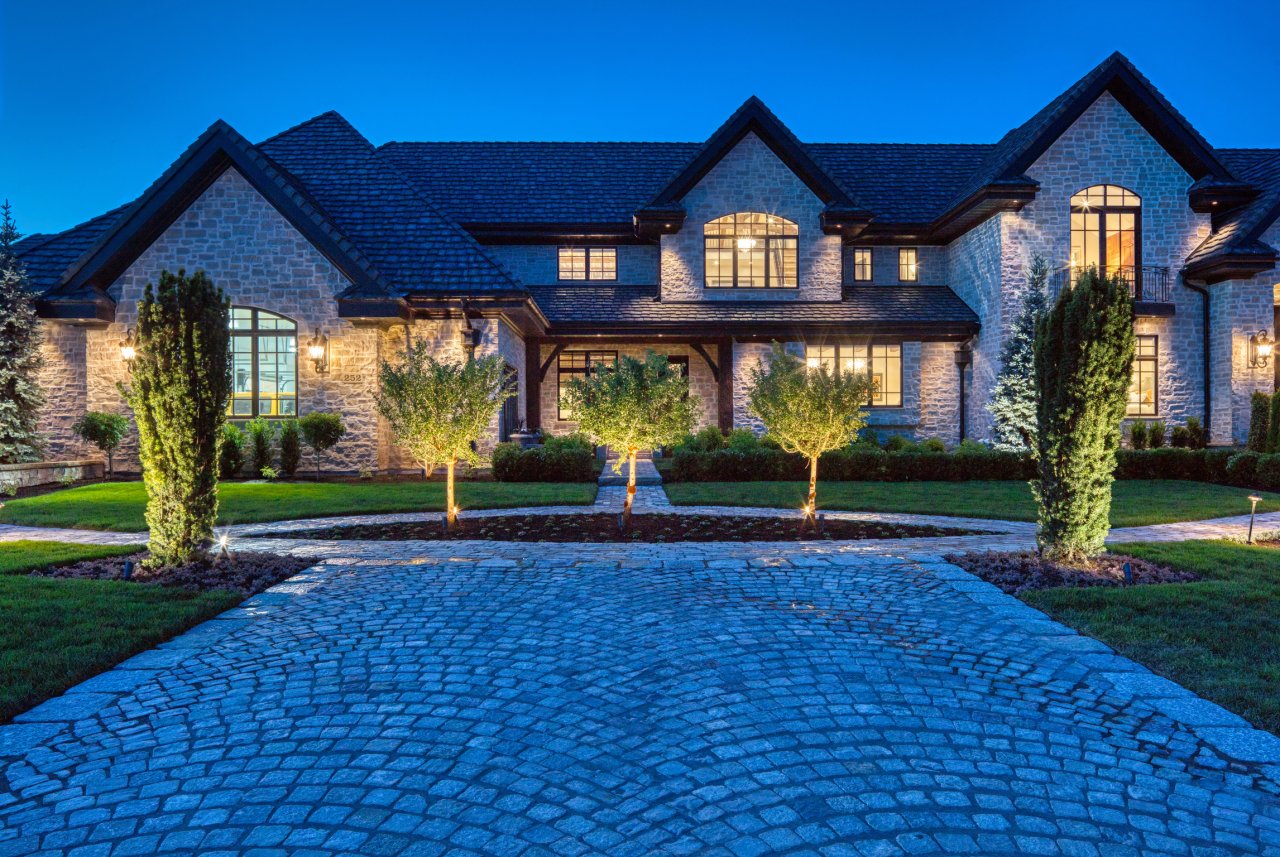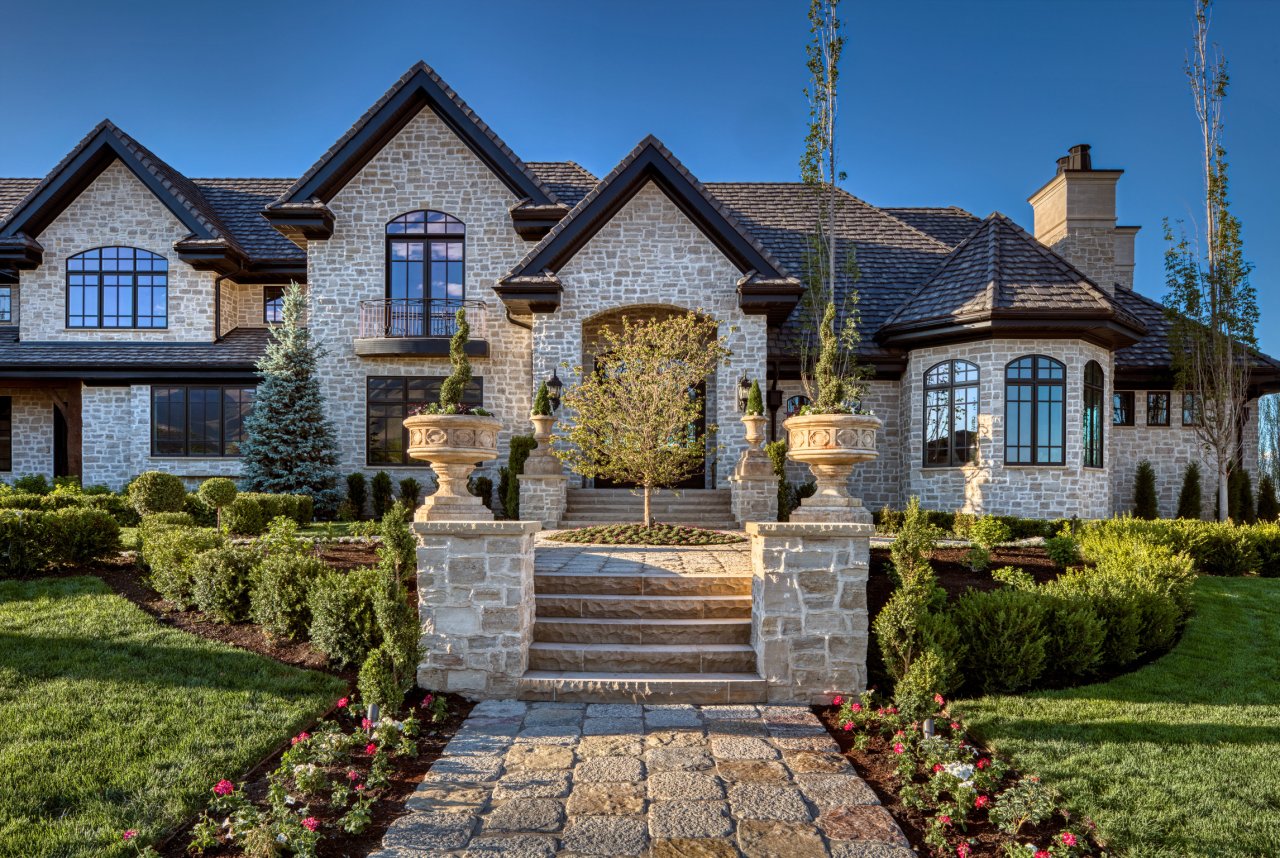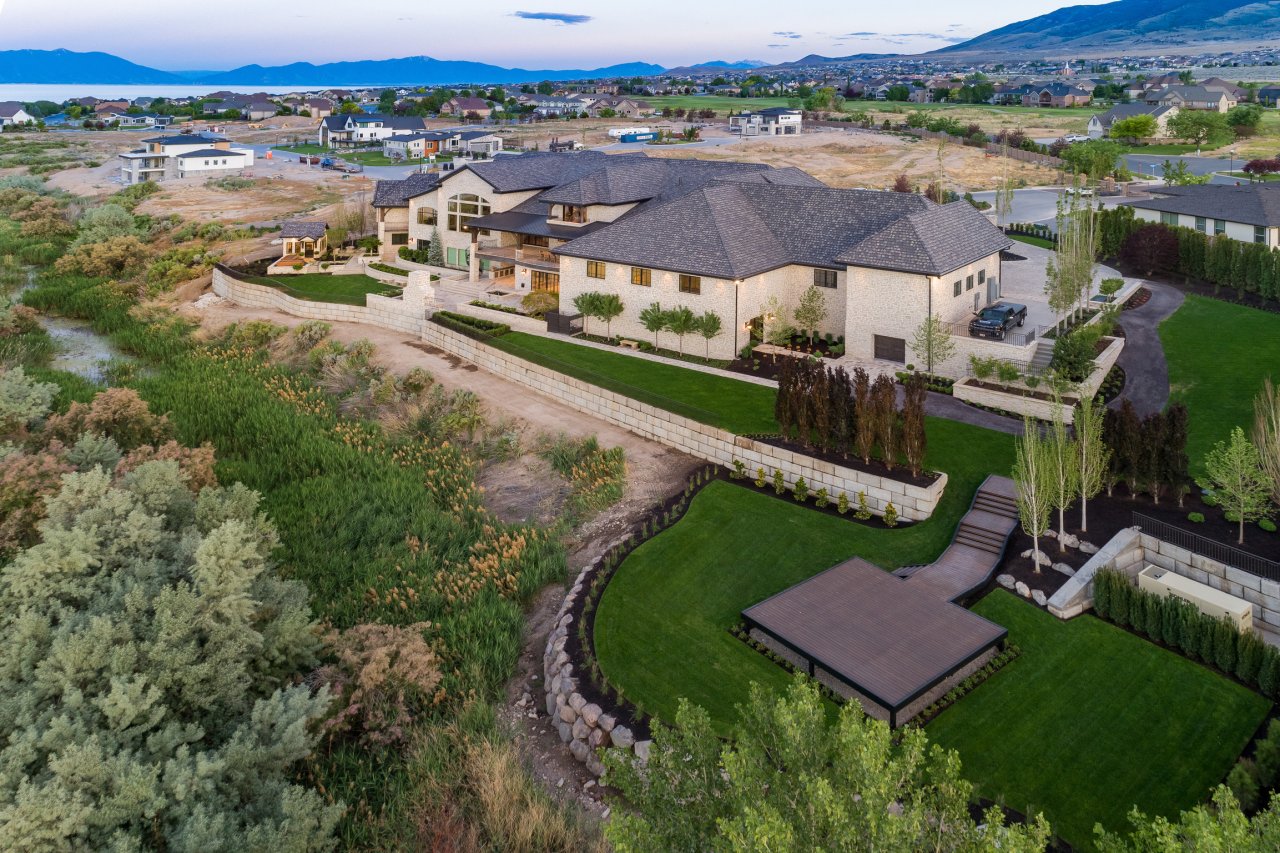 Key Design Features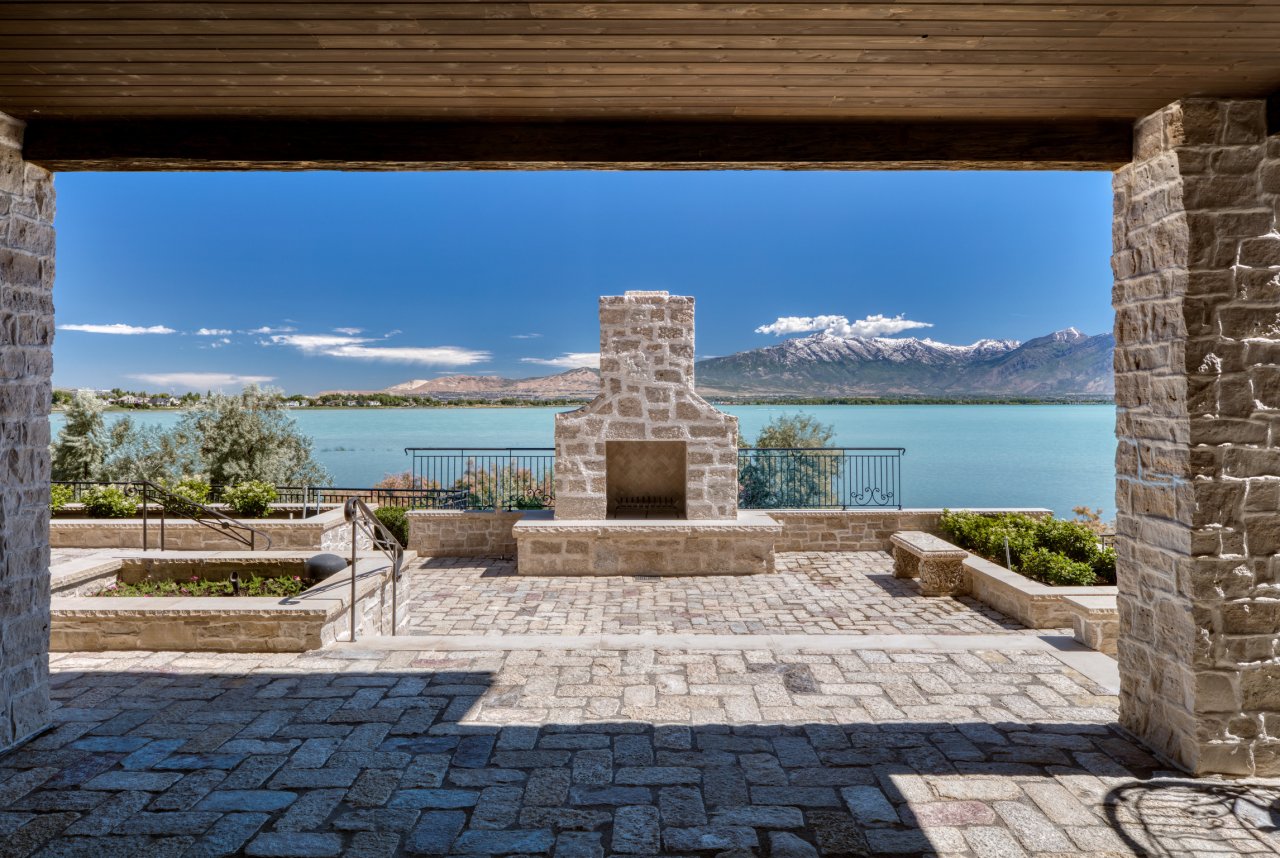 Tumbled stone hardscapes.
The romance of cobblestones is found from the expansive entranceway to the imported natural stone benches and tables in the backyard.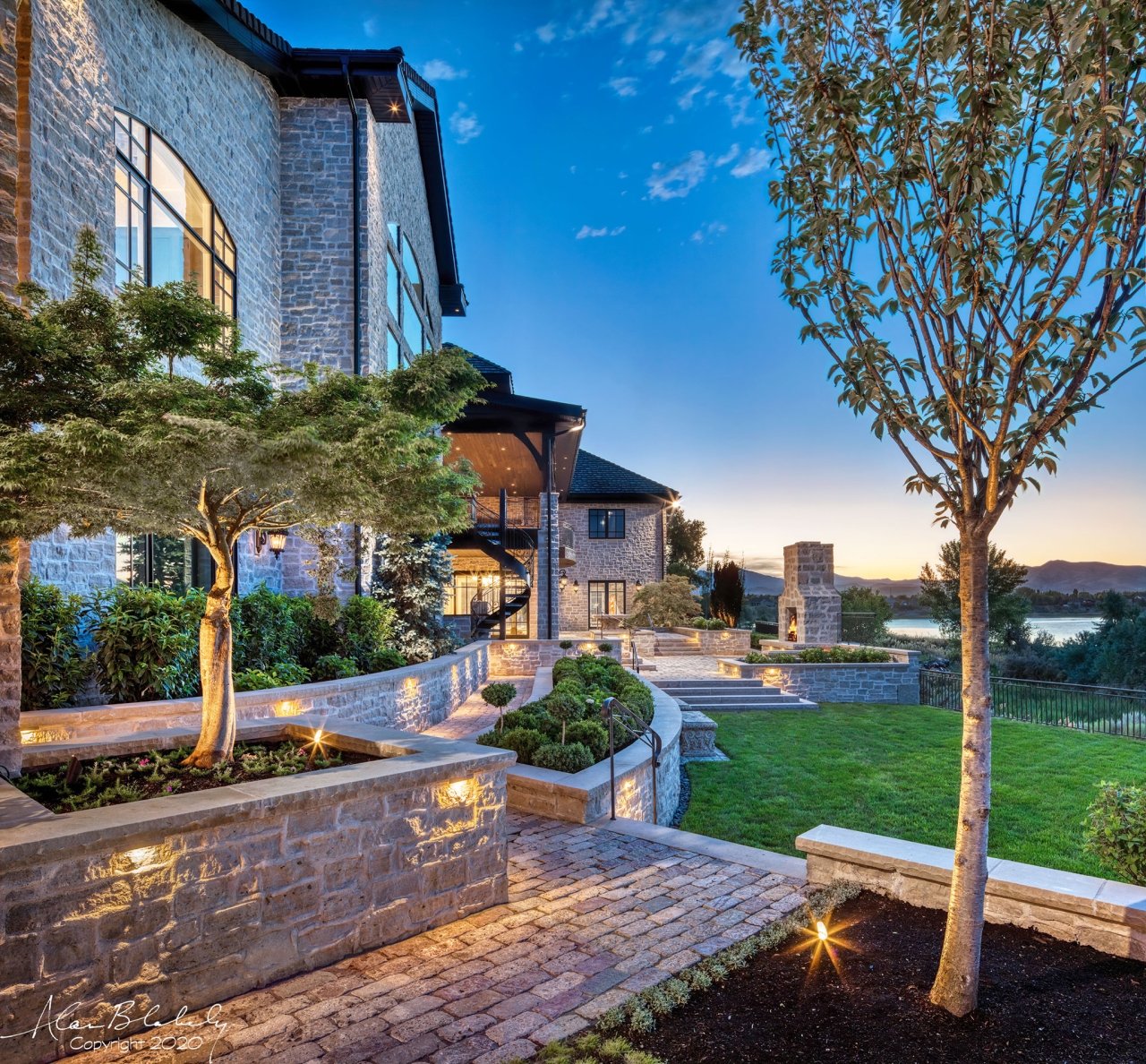 Property-wide lighting system.
Highlighting the antique features of this home was important to our client. Sunline installed a lighting system that creates a warm and inviting ambiance.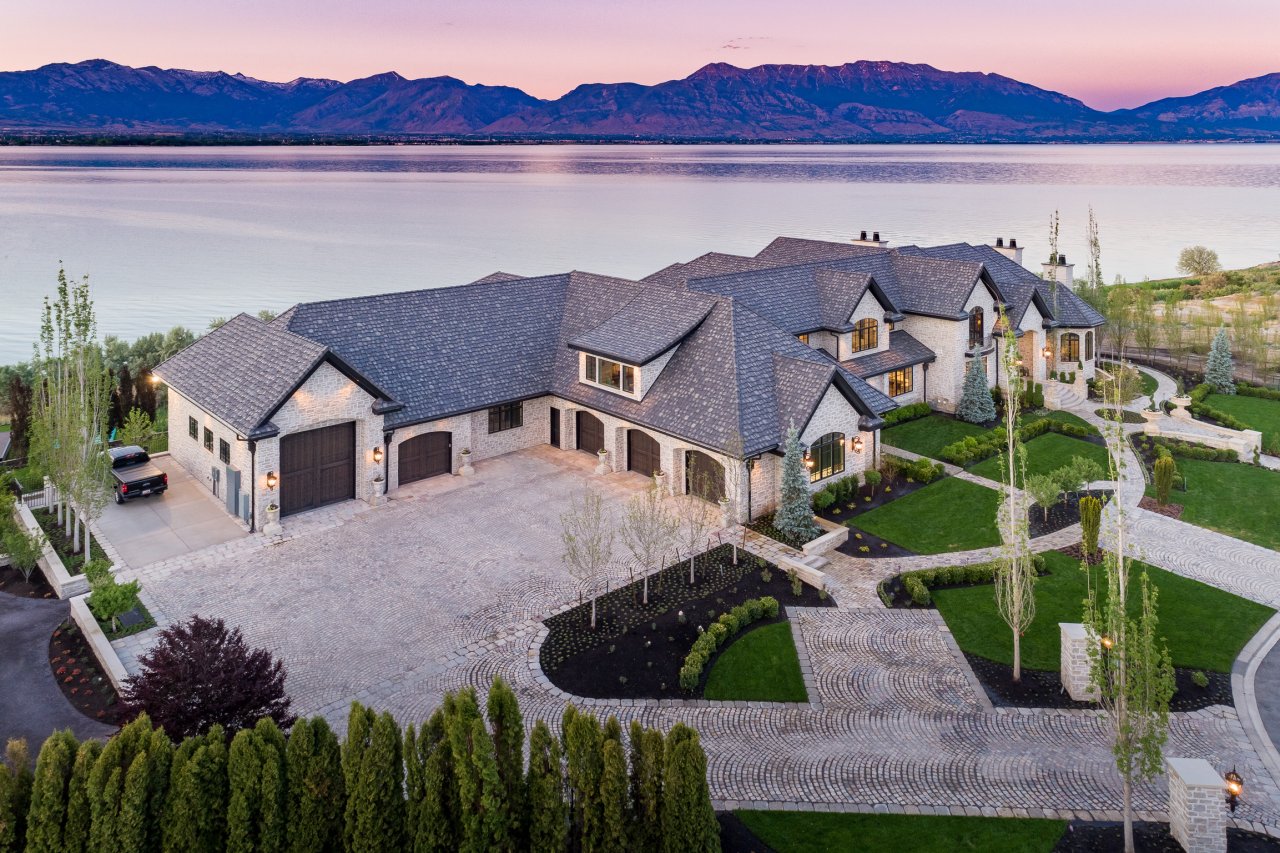 Imported plant specimens.
Large-caliper trees were specially imported from Oregon, Idaho and Washington to give the property a mature look and feel.
The Results
Come and see the shoreline…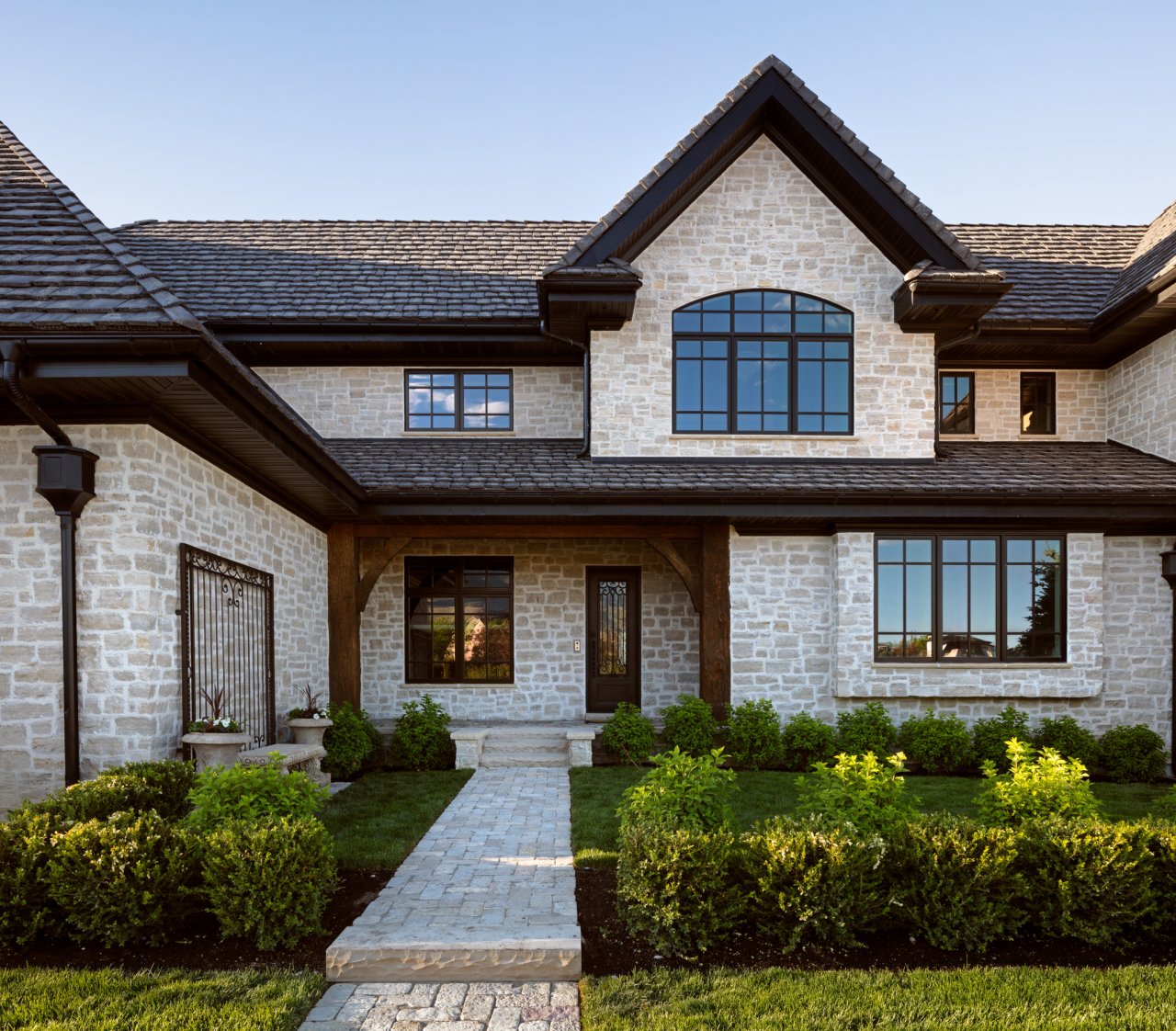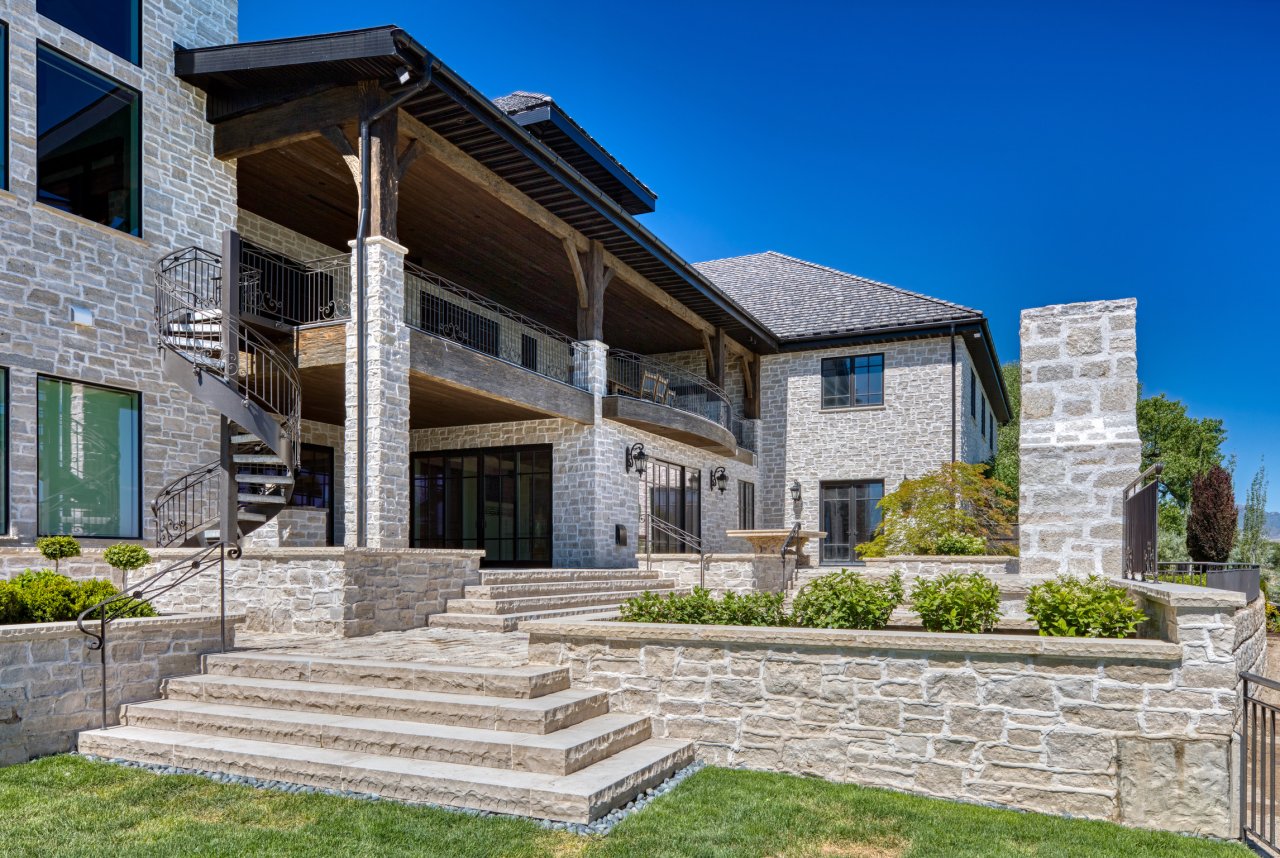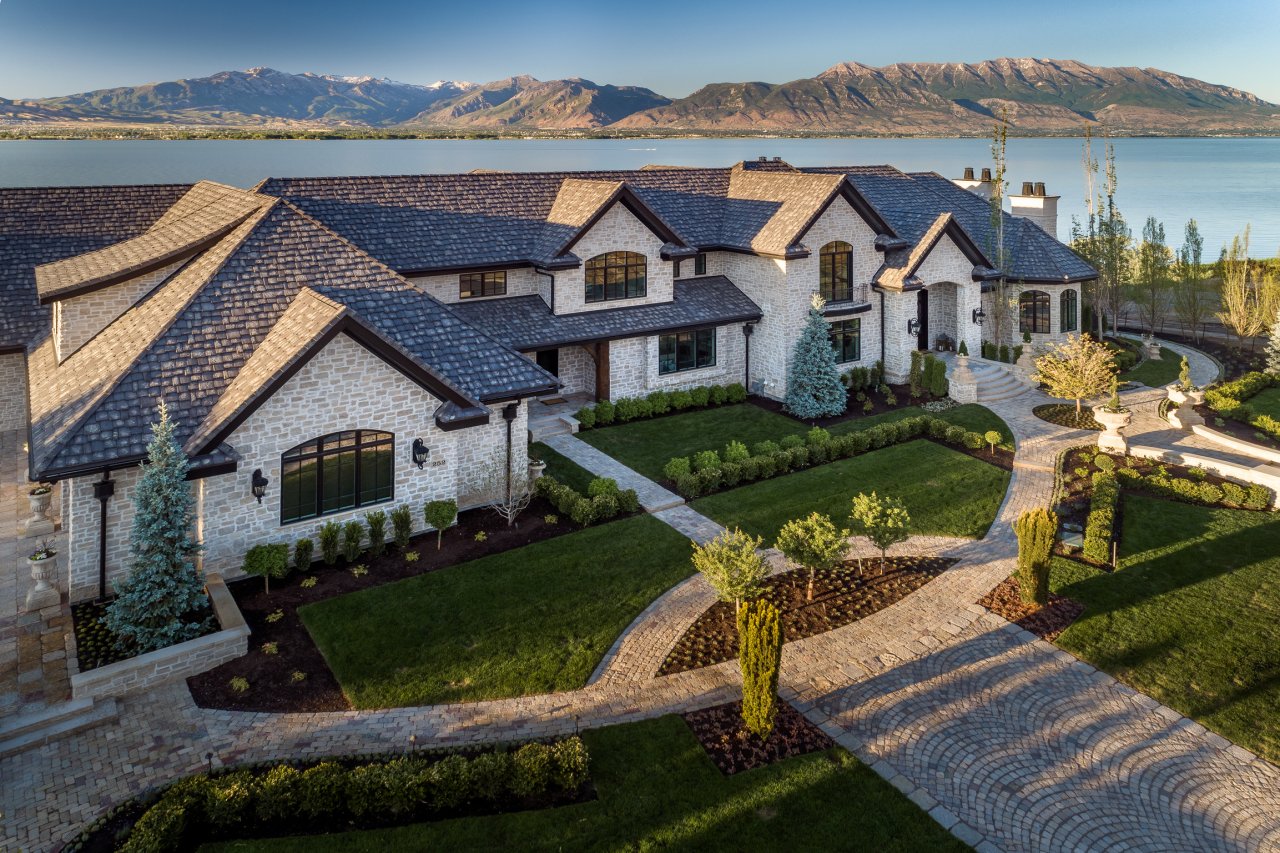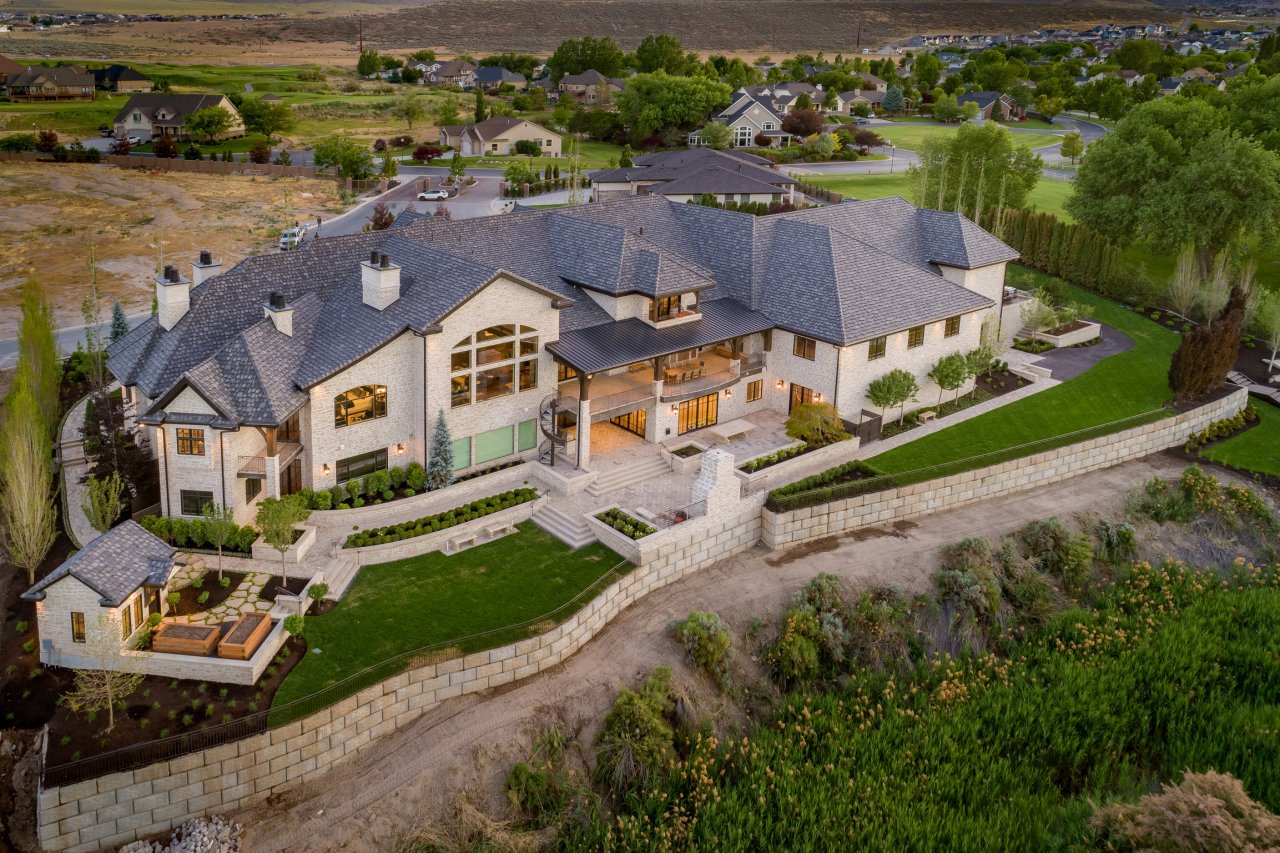 Book a consultation today.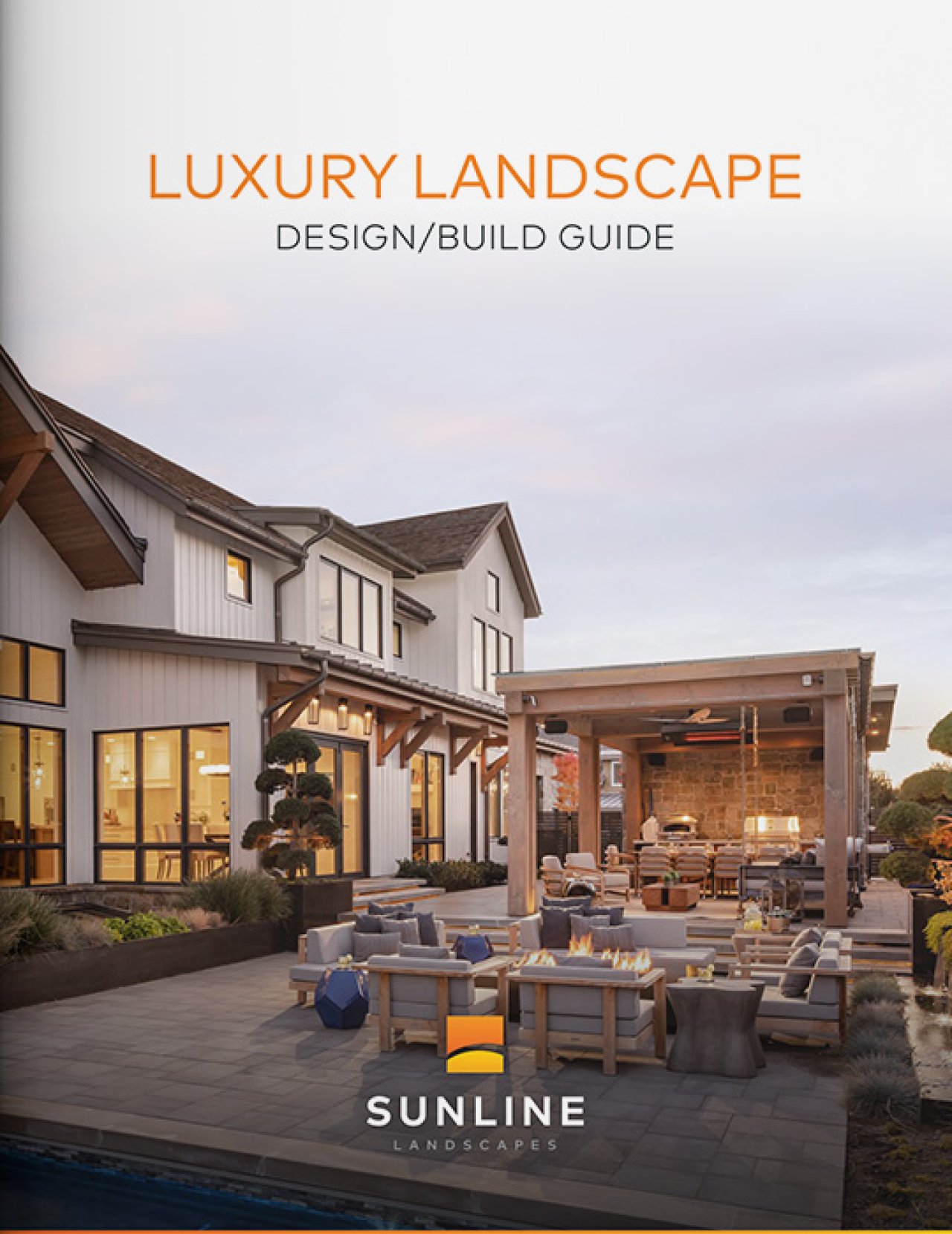 Ready to create the landscape of your dreams?
Download our free guide and discover everything you need to know before hiring a landscape company.